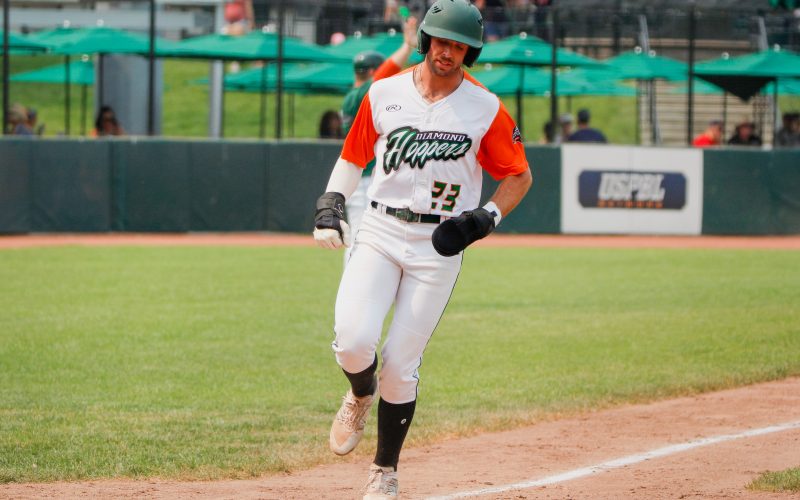 Hoppers Win Game One Over Beavers, 3-0
June 10th, 2023
UTICA, Mich. – Bryant Shellenbarger hit his first home run of the season and added another to lead the Eastside Diamond Hoppers (5-4) to a 3-0 win over the Birmingham Bloomfield Beavers (4-5) on Saturday in game one at Jimmy John's Field.
The Hoppers scored three runs on four hits. Chris Iazetta had one hit and one RBI along with one walk. Third baseman Todd Mattox added the fourth hit for Eastside. RHP Ryan Korolden pitched a complete game, scattering five hots, walking one and striking out three.
The Beavers weren't able to cross the plate, but five of them had a hit.
#ThePlaceToBeIn2023