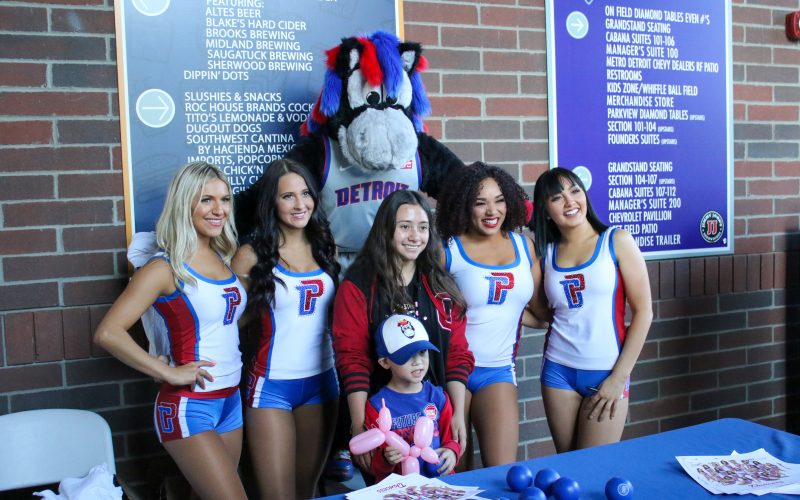 Hensley and Unicorns Shut Out Beavers, 3-0
August 24th, 2019
UTICA, Mich. – Right-handed pitcher Ty Hensley tossed 7.0 scoreless innings, striking out nine and allowed just two hits, while Collin Ridout went 3-for-4 and drove in two runs to lead the Utica Unicorns (26-20) to a 3-0 win over the Birmingham Bloomfield Beavers (21-21) on Saturday night in front of a lively crowd at Jimmy John's Field.
Colie Currie scored two runs and finished 2-for-3 for the Unicorns. Newcomer Luke Dawson tossed a scoreless eighth inning and RHP Nolan Clenney picked up his seventh save of the season tonight, matching the United Shore Professional Baseball League single-season record.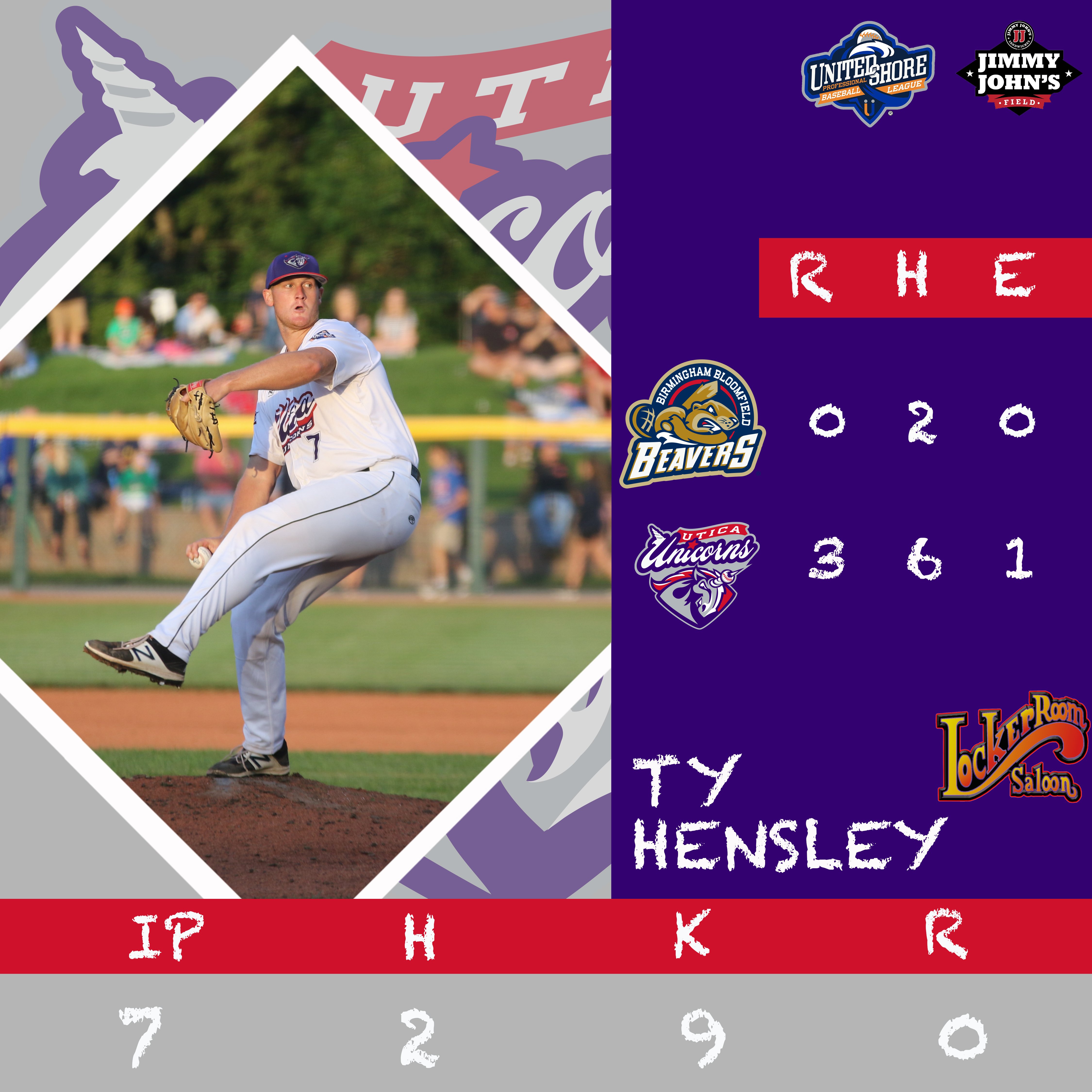 RHP Ray Diaz finished his outing with 3.0 scoreless innings after surrendering three runs in the first two innings to the Unicorns. Diaz threw 6.0 innings, allowing three runs, six hits and fanned three.
The Beavers will take on the Westside Woolly Mammoths on Sunday Fun Day, with game time set for 1:05 p.m. Gates open at Noon for Minion Villain Party presented by Fairytale Entertainment.
#MakeTimeForFun
#YourSummerDestination
#UnicornsUnite