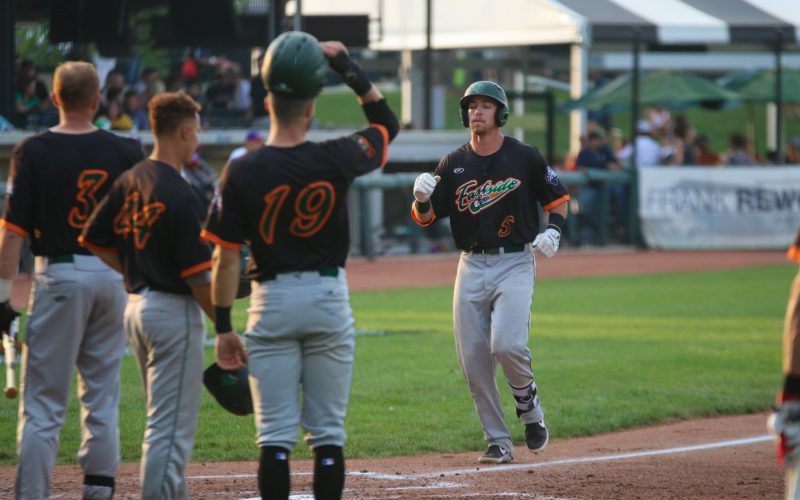 Eastside Hops On Past Unicorns, 7-5
July 26th, 2019
UTICA, Mich. – Luke Johnson crushed a three-run home run and Pat Adams went 2-for-3 with three walks to lead the Eastside Diamond Hoppers (14-18) over the Utica Unicorns (17-16), 7-5, in front of another sell out crowd on Friday night at Jimmy John's Field.
Right-handed pitcher Nate Sweeney earned the win in relief, tossing 2.2 innings, striking out one. RHP Jahmon Taylor made his USPBL debut on the mound tonight, throwing 3.1 scoreless innings and struck out one.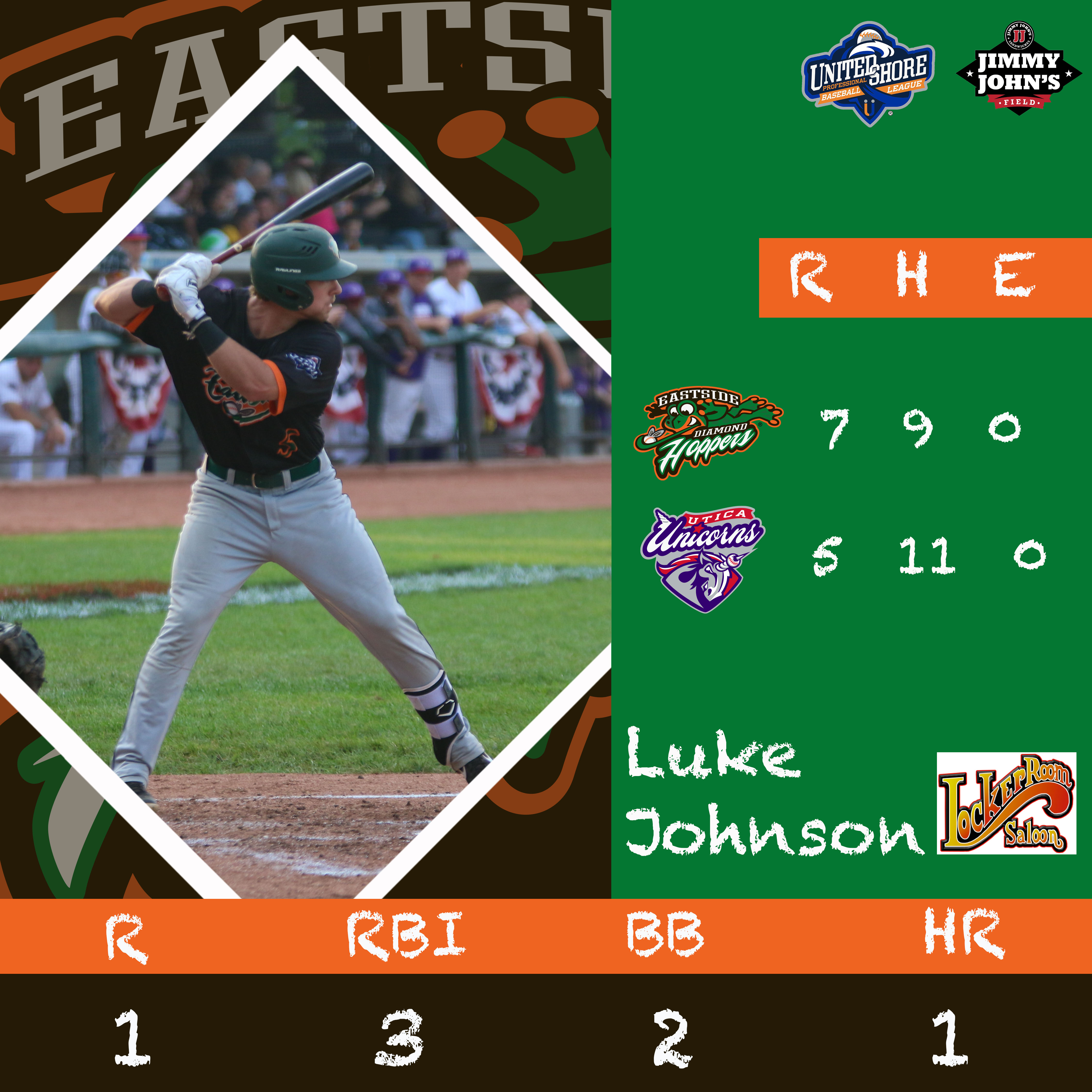 Bradley Hamilton went 2-for-3 with one RBI and one walk for the Diamond Hoppers. Riley Mihalik finished 2-for-3 with a double, run scored and two walks.
For the Unicorns, Eric Jones led the way with a 3-for-5 performance, scoring two runs. Ashton Bardzell and Colie Currie each had two hits for Utica.
The Unicorns will take on the Westside Woolly Mammoths on Saturday at 7:05 p.m. German-American Heritage Night makes its way to the ballpark and gates open at 6 p.m.
#YourSummerDestination
#MakeTimeForFun
#HopOn