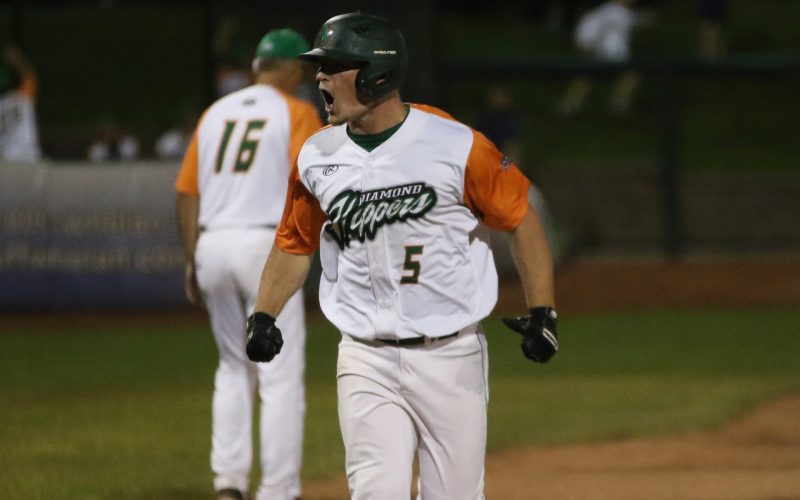 Diamond Hoppers Rally to Grab No. 2 seed
September 1st, 2018
UTICA, Mich. – Gunnar Buhner went 2-for-4 and drove in a game-high four runs, while Kevin Whatley finished 2-for-3 with two runs batted in to lead the Eastside Diamond Hoppers (24-23) past the Utica Unicorns (24-24), 8-6, on Saturday in front of a sellout crowd at Jimmy John's Field. The Diamond Hoppers earn the No. 2 seed in the USPBL playoffs and will play next Saturday night.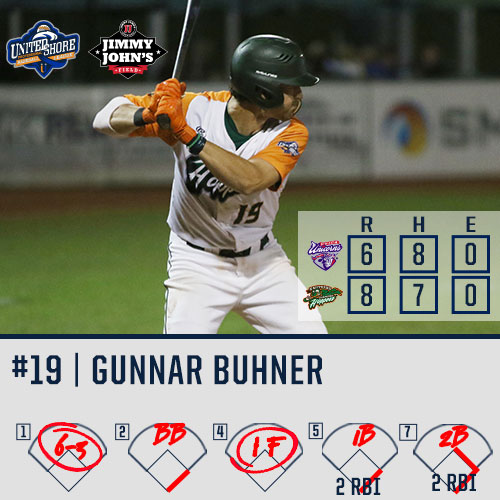 Devin Alexander and Donald Wanner combined to throw 2.1 scoreless innings for the Hoppers.
Dan Ward hit his league-leading 12th home run of the season and Daniel Williams added a three-run home run to lead the Unicorns offensively.
The second-seeded Diamond Hoppers will take on Friday night's winner of No. 3 seed Unicorns vs. the No. 4 seed Westside Woolly Mammoths. Championship Weekend is Sept. 7-9, as the top-seeded Birmingham Bloomfield Beavers will try and repeat on Sunday, Sept. 9, against the winner of the Hoppers and Unicorns/Mammoths.
Metro Detroit Chevy Dealers Fan of the Game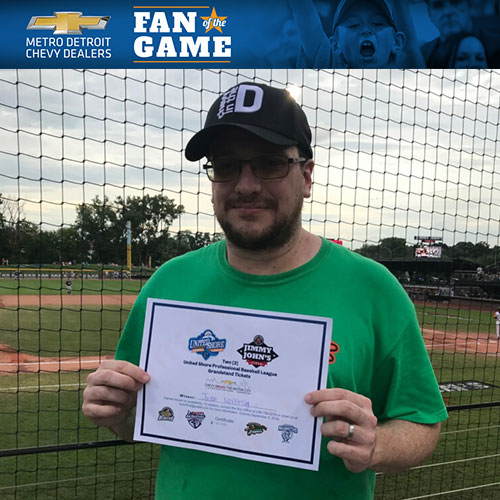 Jason Novetsky
UPCOMING GAMES
Sunday, September 2
Westside Woolly Mammoths (21-26) vs. Birmingham Bloomfield Beavers (25-21), 1:05 p.m. first pitch (Gates open at Noon)
Buy Tickets
Promotions: Sunday Fun Day, Daddy-Daughter Day with a brunch, Catch on the field, Photo Booth, and a ballgame – Read More
#YourSummerDestination