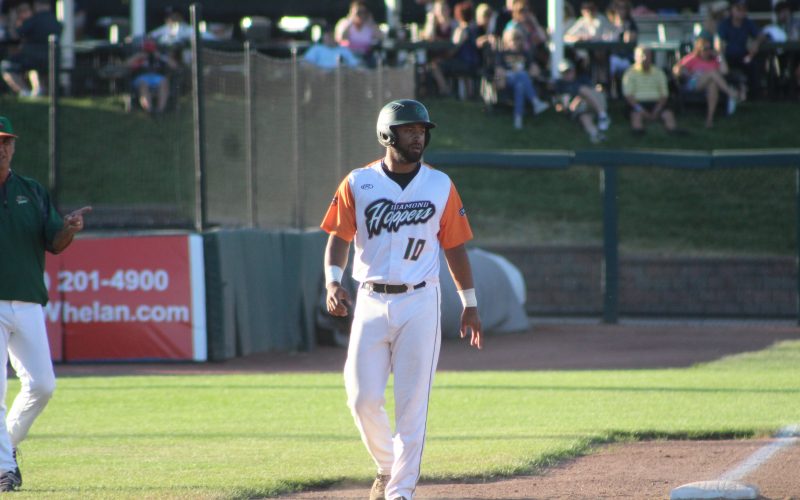 Diamond Hoppers Rally Late to Beat Mammoths, 5-3
June 17th, 2021
UTICA, Mich. – Left-field Greg Vaughn Jr. went 2-for-3 as the Eastside Diamond Hoppers (4-4) scored three runs in the seventh inning to defeat the Westside Woolly Mammoths (3-4), 5-3 on Thursday at Jimmy John's Field.
RHP Pierce Banks started on the mound for the Hoppers throwing 5.0 innings and striking out six, giving up two hits. Ty Tracy (2-0) picked up the win and Adrian Cook earned the save.
RHP Jackson Hicks made the start for the Mammoths, throwing 5.2 innings, allowing four hits and fanned five.
The Mammoths' Lamar Briggs hit his first home run of the season.
#BringingBackTheFun