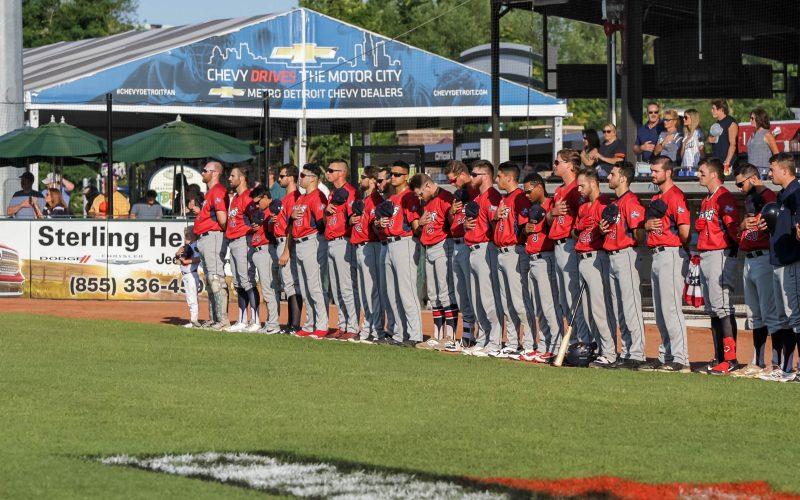 Christman Leads Beavers Past the Hoppers, 7-4
August 1st, 2019
UTICA, Mich. – Garrett Christman tossed 7.0 scoreless innings, giving up just two hits and struck out five, while TJ Ward went 3-for-5 with one RBI to lead the Birmingham Bloomfield Beavers (18-16) past the Eastside Diamond Hoppers (14-20), 7-4, on Thursday night at Jimmy John's Field.
Alec Olund and Anthony Maselli each had two hits as the Beavers moved within a half-game of first place of the Westside Woolly Mammoths in the standings. Nate Grys drove in a pair of runs for the Beavers.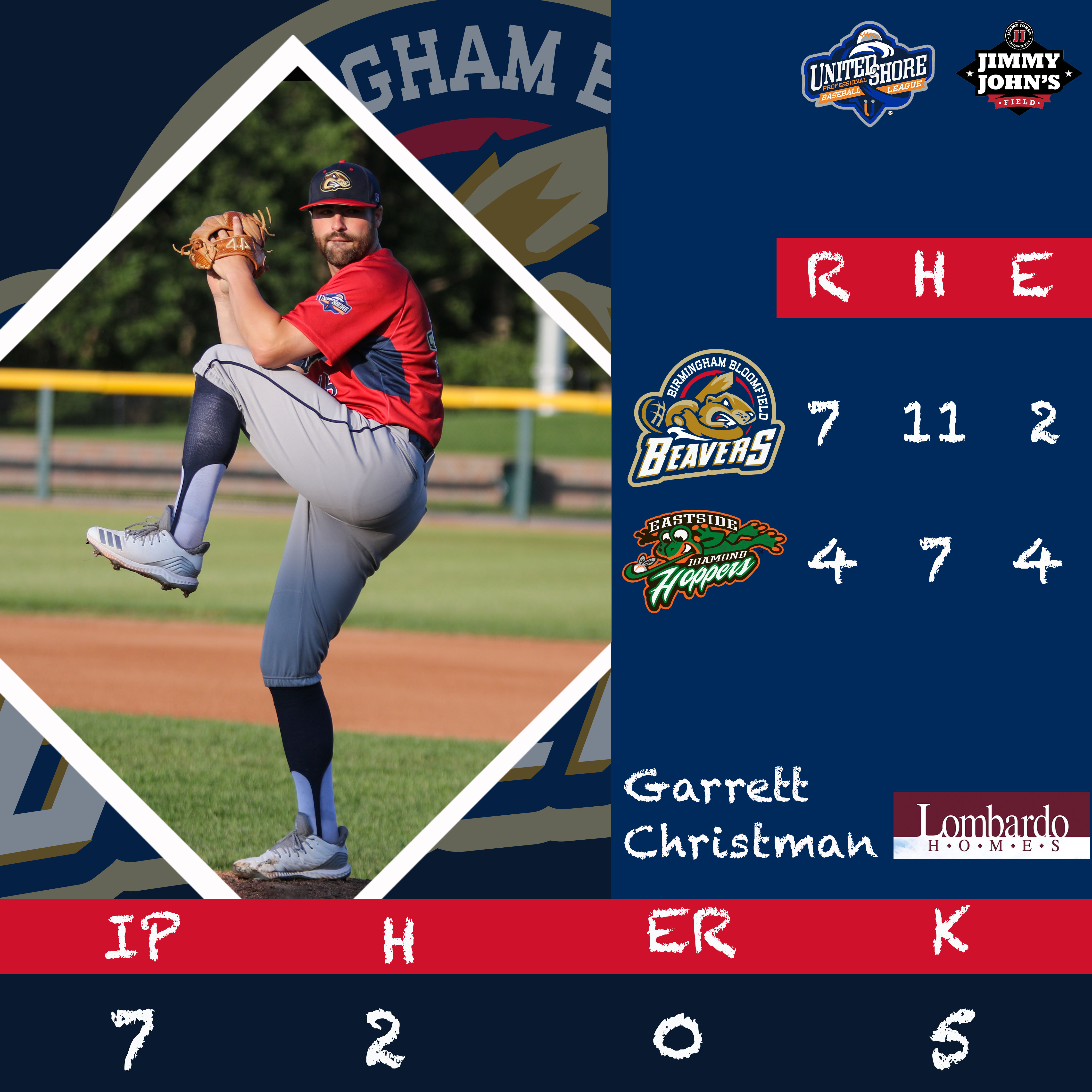 The Diamond Hoppers' bullpen of Tyler Tomaka, Rabon Martin and Nate Sweeney tossed scoreless innings over the final 4.2 of the game. Ashanti Wheatley led the way at the plate, going 2-for-3 with one run scored.
The Hoppers will take on the first-place Woolly Mammoths on Friday night at 7:05 p.m. It's Cancer Awareness Night and fans are encouraged to Pink Out the Park! Cancer Survivors will be recognized on the field before the game, and Fireworks Spectacular presented by Metro by T-Mobile.
#MakeTimeForFun
#YourSummerDestination
#BuzzinBeavers