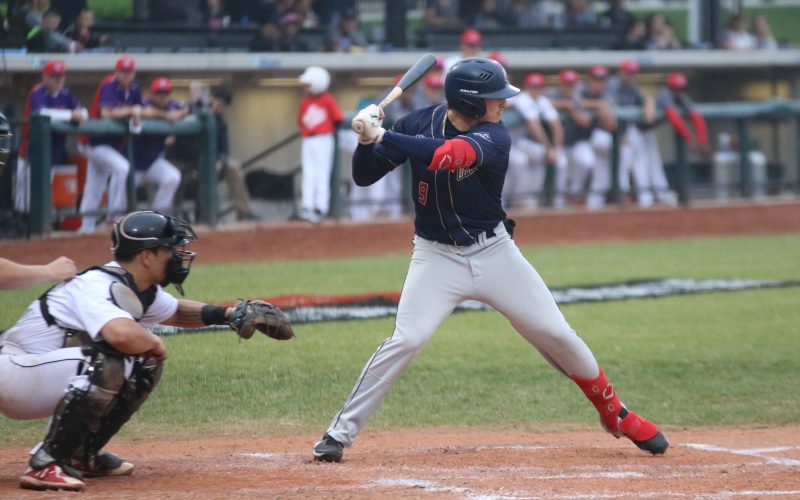 Beavers Win Fourth Straight, Defeat Unicorns 5-3
June 15th, 2019
UTICA, Mich. – Adam Gauthier tied a single-game record with two home runs, scoring four runs and driving in two runs, while Alec Olund went 3-for-4 with two runs batted in to lead the Birmingham Bloomfield Beavers (8-7) over the Utica Unicorns (11-5), 5-3, on Saturday at Jimmy John's Field.
Left-handed pitcher Gerry Salisbury (2-2) picked up his second straight win, tossing 6.0 strong innings and allowed one run and struck out five. His counterpart RHP Spencer Stockton (3-2) struck out a game-high 11 batters, allowing three earned runs and 10 hits.
Justin Kelly finished the game 2-for-3 for the Beavers, and Ross Haffey went 2-for-4 with one RBI. RHP Matt Dallas posted his league-best third save of the season, tossing a scoreless ninth inning and struck out two.
Eighth inning specialist Dylan Collett tossed another scoreless inning, pushing his consecutive scoreless innings streak to 10.2 innings. He retired the side in the eighth in order.
Leading the Unicorns at the plate was Dawnoven Smith. He went 3-for-4 with one run scored and Adrian Guzman finished 2-for-5 with one RBI.
The Unicorns will take on the Eastside Diamond Hoppers on Sunday at 1:05 p.m. Father's Day will include a t-shirt giveaway for Dads, and a Curly's BBQ Truck in front of the ballpark from 11 a.m. to 1 p.m. handing out samples of brisket and pulled pork sandwiches.
#YourSummerDestination #BuzzinBeavers