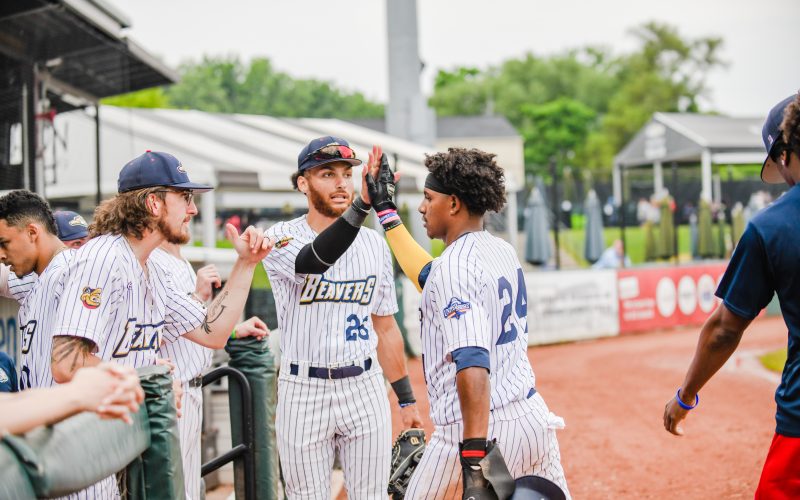 Beavers Come Out Hot, Beat Hoppers, 11-3
July 1st, 2022
UTICA, Mich. – The Birmingham Bloomfield Beavers' (7-9) bats were hot, as they tallied 12 hits giving them an 11-3 win over the Eastside Diamond Hoppers (6-10) on Friday night's Fireworks Spectacular at Jimmy John's Field.
The Beavers combined to score four runs both in the second and sixth inning. Wellington Guzman went 2-for-4 and had two RBIs. Second baseman Luke Fennelly earned Player of the Game honors with two hits, two RBIs, and two runs on the night. Starting pitcher Trevor Jackson pitched 5.0 innings, scattering two hits and striking out five.
For the Hoppers, starting pitcher Andrew Verbrugge tossed 5.0 innings, striking out seven and walking two. Blake Porter and Yadi Rivera both went 2-for-4 and batted in one run each. Relief pitcher Michael DeSanti pitched 1.0 inning, giving up no runs and striking out two.
The Beavers and Hoppers will be back in action on Sunday. Tomorrow the Utica Unicorns will take on the Westside Woolly Mammoths for a doubleheader on Country Music Night. Listen to your favorite country songs as well as hear live music featuring Grooving Violation from the Michigan Schools & Government Credit Union Sound Stage in Right Field. Gates open at 4:30. First Pitch is at 5:30.
Written by Danielle McKinney
#SummerNightsUnderTheLights