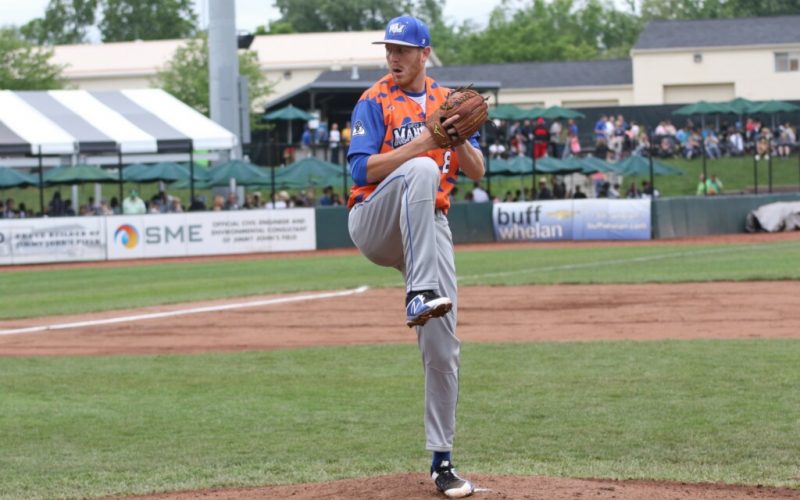 Angus Shines In 6-1 Win Over Diamond Hoppers
June 24th, 2018
UTICA, Mich. – Tyler Pagano hit a three-run home run in the first inning and Jake Barbee went 2-for-3 with a double and an RBI to lead the Westside Woolly Mammoths (9-8) to a 6-1 victory over the Eastside Diamond Hoppers (9-8) Sunday afternoon at Jimmy John's Field.
Left-handed hurler Jake Angus picked up his first win of the season after tossing 6.0 strong innings while also striking out five batters.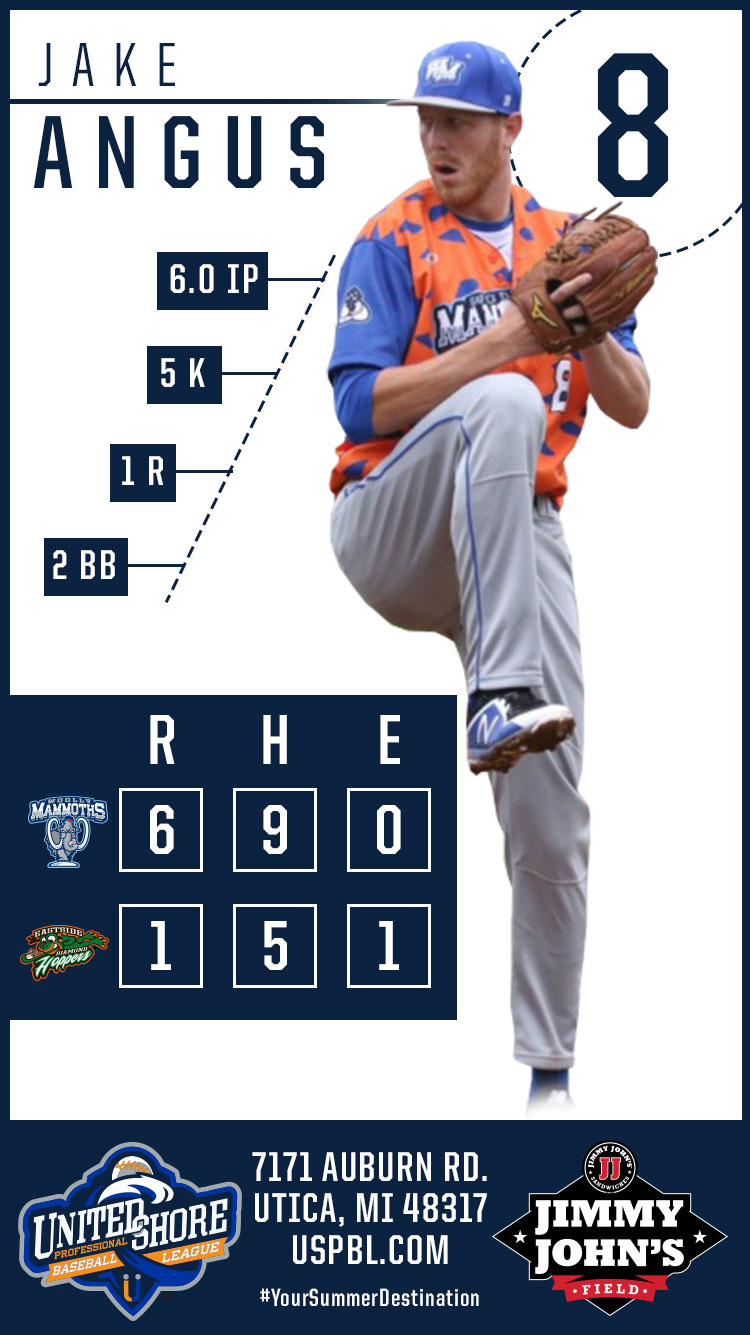 Tommy Fuessel went 2-for-4 with a double and Ethan Wiskur added two hits to provide an offensive punch to the Woolly Mammoths.
Thomas LaCongo led the Diamond Hoppers at the plate, going 2-for-3. RHP Logan Gillaspie also provided 4.0 quality innings in relief, allowing just three hits and striking out four batters.
Metro Detroit Chevy Dealers Fan of the Game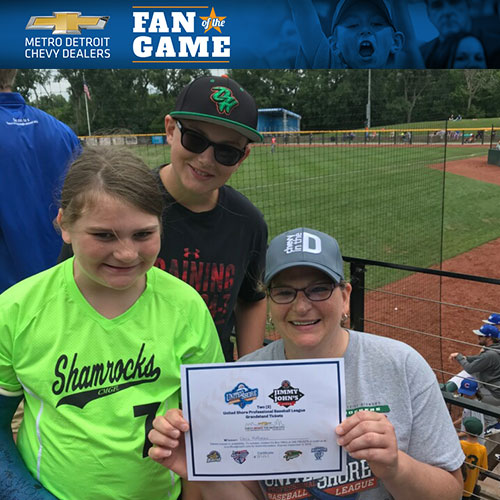 Chris Hoffman
The Mammoths scored their six runs on nine hits and did not commit an error while the Diamond Hoppers scored one run on five hits and committed one error.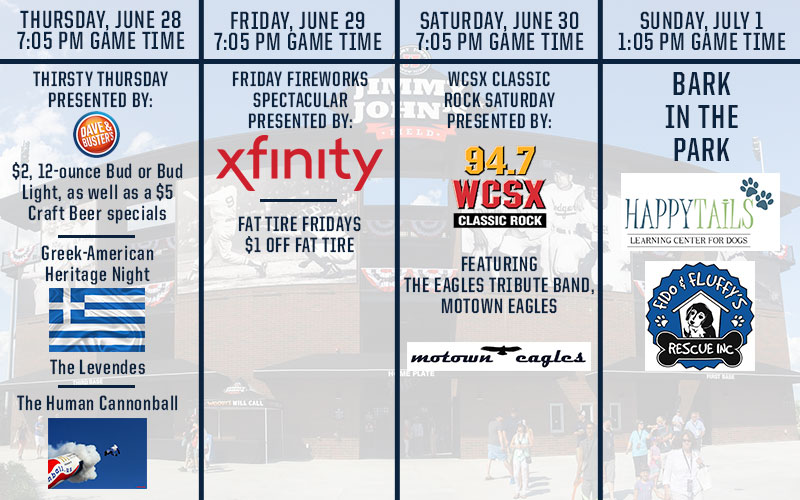 #YourSummerDestination