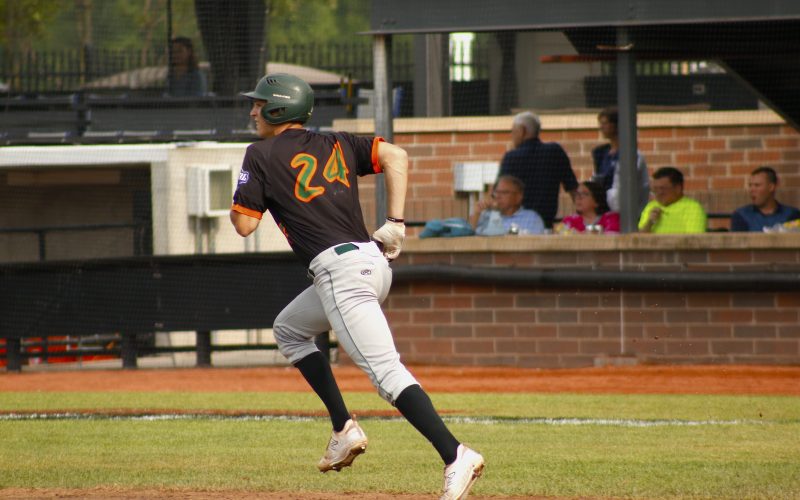 Hoppers Take Game One Over Unicorns, 6-5
July 1st, 2023
UTICA, Mich. – Joe Burke extended his hit streak to six games, going 2-for-3 with two runs scored and two RBIs to lead the Eastside Diamond Hoppers (10-8) to an 6-5 victory over the Utica Unicorns (9-8) in game one of Saturday's doubleheader at Jimmy John's Field.
Luis Acevedo finished the game 2-for-4, with two runs scored. Bryant Shellenbarger brought in two runs on one hit. Third baseman Todd Mattox went 2-for-3 with one RBI and one run scored.
Right-handed pitcher Christian Stelling earned his first win of the season, pitching 2.2 innings, striking out two and allowing one hit and no runs.
For the Unicorns, Nick Pastore connected on two hits, scoring once and getting one RBI. The top of the lineup scored all the runs for the Unicorns.
#ThePlaceToBeIn2023