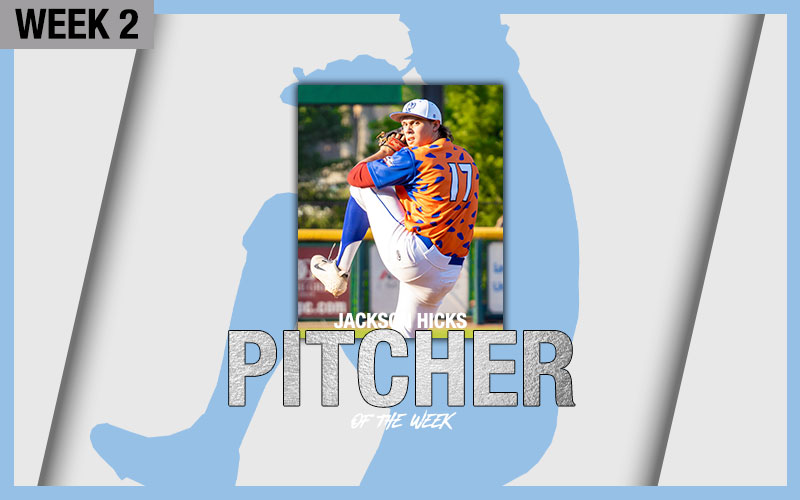 Hicks Named USPBL Pitcher of the Week
June 8th, 2021
ROCHESTER, Mich. – Westside's right-handed pitcher Jackson Hicks was selected as the USPBL powered by UWM's Pitcher of the Week, announced by the league office on Tuesday.
Hicks continues to be one of the top pitching prospects in the USPBL. A native of Chapel Hill, NC, Hicks dominated the Beavers last Saturday night, allowing only two hits and finished the game with six strikeouts, allowing no runs in 6.0 innings of work. He improved to 2-0 on the season and is tied for first in the league with 11 strikeouts on the season.
Hicks and the Woolly Mammoths will be in action this Friday night against the Utica Unicorns. Game time is set for 7:05 p.m. and gates open at 6 p.m.
2021 USPBL Pitchers of the Week
Week 1 (May 28-31) – Austin Decarr, RHP, Utica Unicorns
#BringingBackTheFun