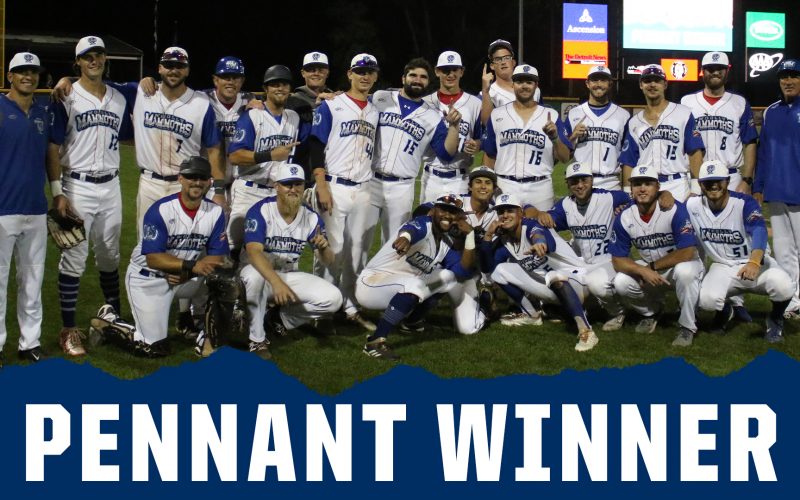 Woolly Mammoths Win First-Ever Pennant
August 31st, 2019
UTICA, Mich. – Ethan Wiskur tied the all-time United Shore Professional Baseball League home run record with his 25th dinger, 14th of the season, finishing 3-for-4 with three runs batted in, while right-handed pitcher Dan Williams earned the win in his first start, throwing 6.0 scoreless innings, as the Westside Woolly Mammoths (28-21) defeated the Utica Unicorns (27-22), 7-0, on Saturday night in front of a large crowd at Jimmy John's Field. The Mammoths earned the No. 1 seed and will play for the USPBL Championship on Sunday, Sept. 8th.
RHP Ben McKendall earned the save with 3.0 scoreless innings, retiring 9 of 11 batters faced. Will Johnson went 2-for-4 and scored two runs for the Mammoths.
Wiskur matches former Beavers' Nic Wilson's career record of 25 home runs (2016, '17). A native of Clio, Mich., Wiskur's 14 homers this season ranks third all-time in USPBL single-season history, behind Wilson's 17 in 2016 and Unicorns' Austin Crutcher's 15 home runs in '16.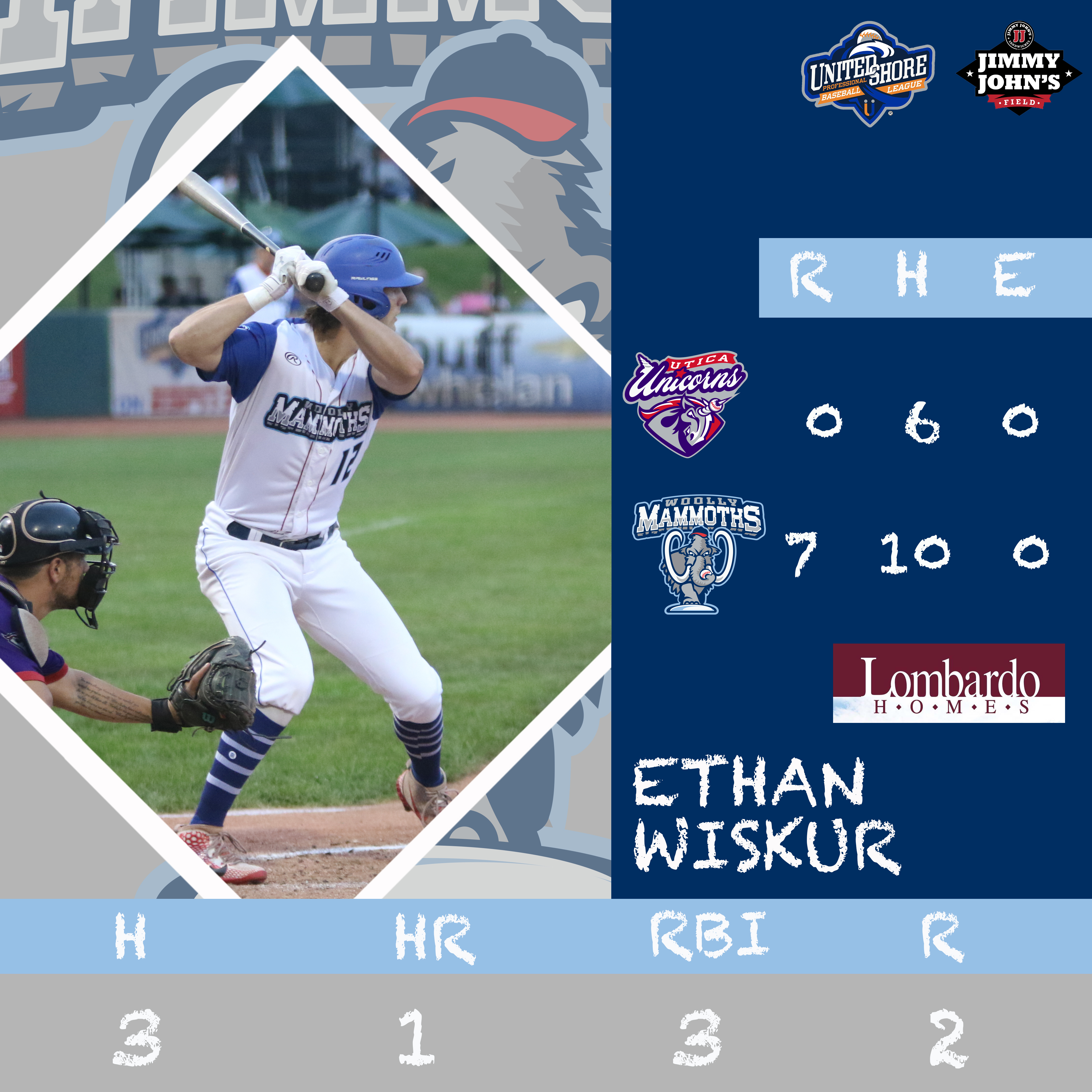 Kyle Orloff led the offensive attack for the Unicorns, going 2-for-3.
The Unicorns will be the No. 2 seed in the USPBL Playoffs and will play on Saturday, Sept. 7th against the winner of the No. 3 seed Birmingham Bloomfield Beavers and No. 4 seed Eastside Diamond Hoppers on Friday night (Sept. 6).
The Beavers and Hoppers will play the final regular season game of the season on Sunday at 6:05 p.m. Gates will open at 5 p.m. on Fan Appreciation Night, and Ferris Bueller's Day Off will play on the video board after the game.
#TrustTheTusk
#MakeTimeForFun
#YourSummerDestination