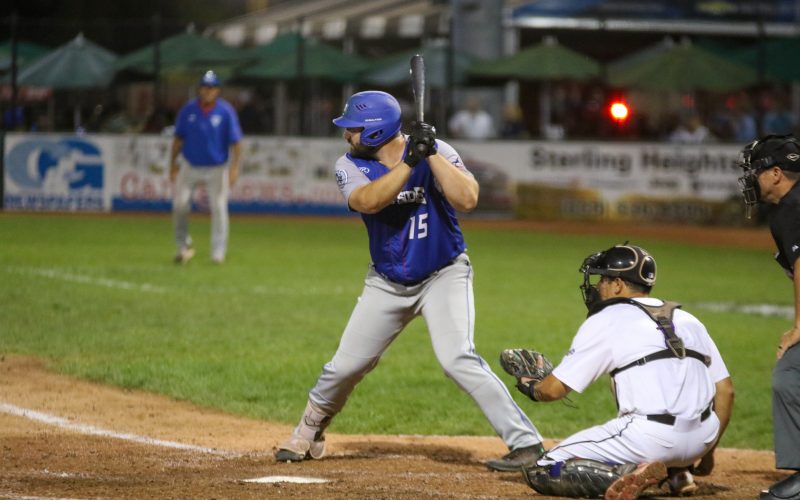 Woolly Mammoths Down Unicorns, 6-2
August 10th, 2019
UTICA, Mich. – Dan Williams and Jake Pulcheon each drove in two runs, while Ben McKendall threw 6.0 shutout innings to lead the Westside Woolly Mammoths (22-18) to a 6-2 victory over the Utica Unicorns (21-18) on Saturday in front of a capacity crowd at Jimmy John's Field.


Williams finished the game 2-for-4 with one run scored, while Pulcheon added a double and one walk. The Woolly Mammoths are 9-3 over their last 12 games and move into a tie for first place with the Birmingham Bloomfield Beavers (20-16).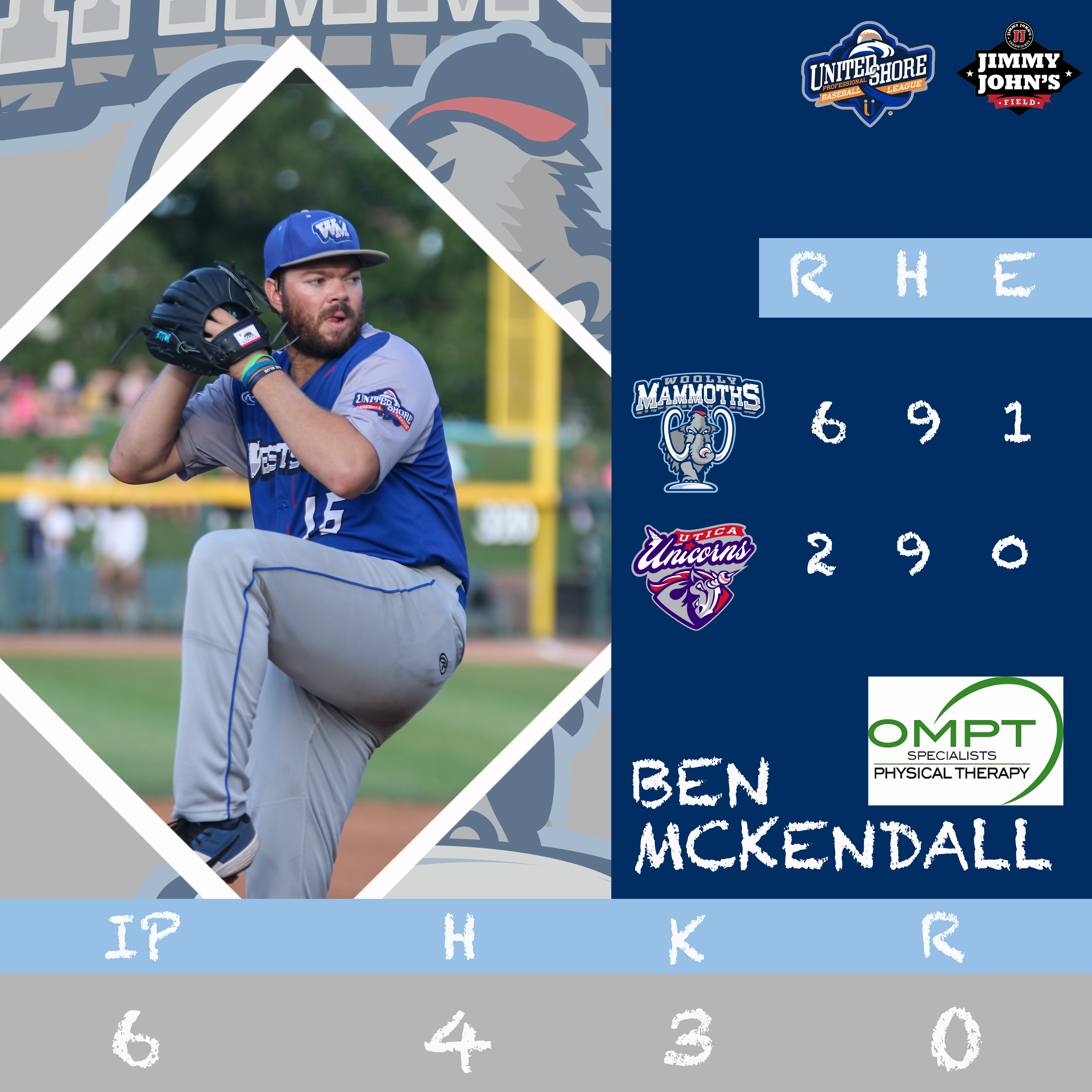 Ryan Dobson finished 2-for-4 for the Mammoths, and McKendall scattered four hits and struck out three in his six innings of work.


Leading the Unicorns at the plate was Colie Currie going 3-for-5 and Adrian Guzman went 2-for-3. Ty Hensley struck out six over 6.1 innings of work tonight.
The Unicorns will take on the Beavers on Sunday at 1:05 p.m. On Frozen Day at the Ballpark, the first 500 Kids will receive FREE Dippin' Dots and the gates open at Noon. Meet and Greets with Fairytale characters will be from Noon – 1 p.m. at the front gates and 2-3 pm at the Fairytale Tent in right field pavilion area.
#MakeTimeForFun
#YourSummerDestination
#TrustTheTusk