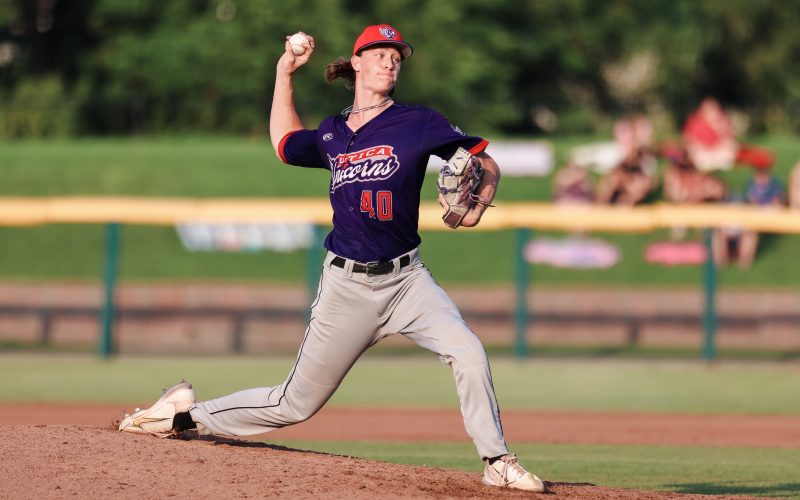 Weber Powers Unicorns Past Hoppers, 7-3
July 27th, 2023
UTICA, Mich. – Jared Weber hit a home run and drove in three runs, while right-handed pitcher Jacob Harsney struck out five in 6.0 innings, allowing one run, to lead the Utica Unicorns (14-12) past the Eastside Diamond Hoppers (13-15), 7-3, on Thursday night at Jimmy John's Field.
Felix Aberouette went 2-for-4 and scored one run for the Unicorns. Nick Pastore brought in two runs and lead-off hitter Lucas Goodin had one hit, scored once, walked once and had one RBI
Taj Porter led the Hoppers' offensive attack, finishing with one hit and drove in two runs. RHP Brett Erwin pitched 3.0 innings of relief, allowing two hits, no tuns and striking out four.
#ThePlaceToBeIn2023