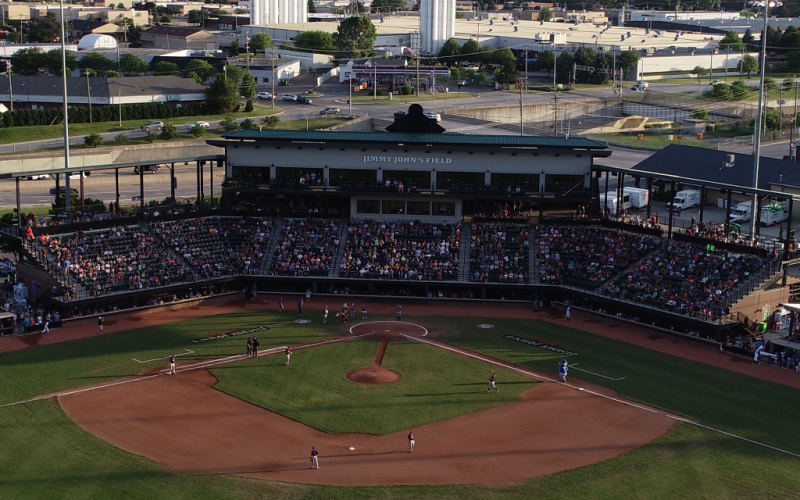 USPBL to Play 9-Innings and Implement 2.5 Rule
June 15th, 2021
ROCHESTER, Mich. – Starting this Wednesday, the USPBL powered by UWM will implement a 2 hour and 30 minute time limit, announced by the league office on Tuesday. The USPBL first implemented the 2.5 rule in 2018 to help amplify pace of play. No inning will begin after 2 hours and 30 minutes, and the team leading at the end of the time limit will be declared the winner.
"We believe that a majority of our games will still be played in full and that is our intention," said Owner, Founder and CEO Andy Appleby. "If a game is running longer than usual, which some baseball games do, then our fans will have the expectation and confidence that we will have a timely conclusion."
In the event of a tied game, the USPBL will go to extra innings and continue to utilize the MLB adopted international tiebreaker rules.
"We are a developmental league for Major League Baseball and in no way does this time limit change that," said Director of Baseball Operations Justin Orenduff. "This will not restrict any of our players chances of being signed by Major League Baseball organizations."
We believe that many of our games will be completed by this time limit and that it will further emphasize an attention to pace of play that we already emphasize with our players."
"Attracting fans and ensuring they can enjoy entire games and post-activities like fireworks and running the bases means being mindful of their time, perhaps today more than ever," said Appleby. "We have great respect for the game as well as what works best for our guests. We feel this accomplishes the optimal balance."
The rest of the 2021 USPBL Schedule will be played as follows:
Wednesday Games: 9-inning games starting at 7:05 p.m.; Gates open at 6 p.m.
Thursday Games: 9-inning games starting at 7:05 p.m.; Gates open at 6 p.m.
Friday Games: 9-inning games starting at 7:05 p.m.; Gates open at 6 p.m.
Saturday Doubleheaders: Two (2) 6-inning games starting at 5:30 p.m. with second game to follow approximately 30 minutes after the conclusion of the first game; Gates open at 4:30 p.m.
Saturday Single Games: 9-innings games starting at 7:05 p.m.; Gates open at 6 p.m.
Sunday Games: 7-inning games starting at 1:05 p.m.; Gates open at Noon (July 4th game will start at 7:05 p.m.)
#BringingBackTheFun