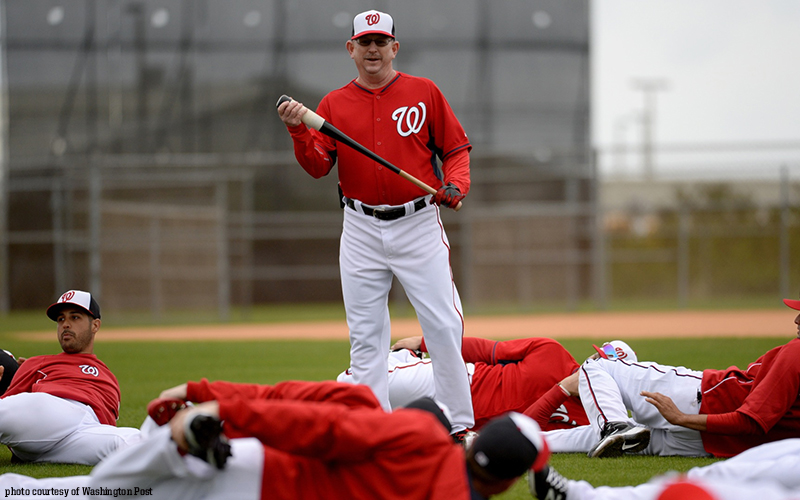 USPBL Names Mark Weidemaier as Manager of Woolly Mammoths
February 13th, 2019
ROCHESTER, Mich. – The United Shore Professional Baseball League named Mark Weidemaier as the next Manager of the Westside Woolly Mammoths, announced by Director of Baseball Operations Justin Orenduff on Wednesday. Weidemaier has over 35 years of coaching and scouting experience in professional baseball.
"We are very excited about Mark joining our league," said Orenduff. "As we continue to attract top baseball talent, Mark will be instrumental to our development of these young players. The USPBL is always searching for innovative ways to turn these young professionals into Major League Baseball Prospects, and with that in mind, we are thrilled that Mark has joined our efforts and know he will give his players the knowledge of what it takes to be a Major Leaguer."
Weidemaier served two seasons as the Washington Nationals Defensive Positioning Coach on Matt Williams' staff. The Nationals posted the National League's top record in 2014 and were upset in the NL Division Series by eventual World Series Champions San Francisco Giants.
"I'm excited about the opportunity to Manage in the USPBL and look forward to sharing my passion for the game with players and fans this coming season."
Other coaching stints include two teams in the Mexican League, Union Laguna and Veracruz, and most recently worked in Asia as a coach and scouting coordinator for the Samsung Lions of the KBO. Weidemaier served as a coach in the Kansas City Royals, California Angels and Chicago Cubs organizations, and also spent one season as an assistant coach at Ohio State University while earning his master's degree.
A very experienced scout, Weidemarier spent time identifying talent for the Arizona Diamondbacks (2011-13), California Angels (1984-87), Cleveland Indians (1991-95), Chicago White Sox (1996-98), and Los Angeles Dodgers (1999-2010). He worked in Player Development with the New York Yankees (1988-90) and served as a special assistant to the General Manager for the LA Dodgers organization.
The USPBL is coming off a record-setting season with 61 sell outs in 75 games in 2018. This marks the fourth year of competition with the Birmingham Bloomfield Beavers, Eastside Diamond Hoppers, Utica Unicorns and Westside Woolly Mammoths all competing at the award-winning ballpark, Jimmy John's Field, in historic downtown Utica. The 2019 season will run May 10-Sept. 8.
#YourSummerDestination