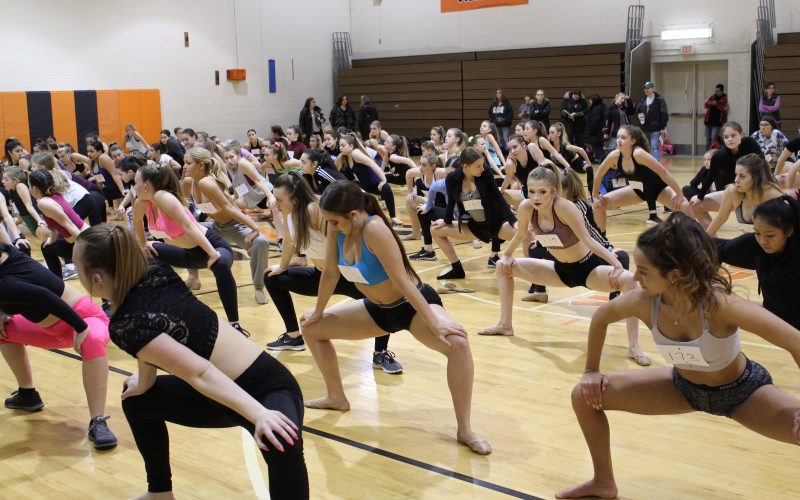 USPBL Concludes Inaugural Dance Crew Auditions
March 11th, 2018
UTICA, Mich. – The United Shore Professional Baseball League held its inaugural Dance Crew Auditions at Eppler Junior High School on Sunday through the USPBL's strong partnership with Utica Community Schools. The Junior and Senior Dance Crews will perform at Jimmy John's Field in historic downtown Utica, Mich. all season enhancing the gameday experience for all fans.
"We could not be more impressed by the incredible turn out and talent we saw today at the USPBL," said Entertainment Manager Lesley Kay. "Our celebrity judges were extremely impressed by the 175 dancers in attendance and look forward to seeing the selected team on Jimmy John's Field this summer!"
Nearly 200 dancers tried out for the first-ever USPBL Dance Crews at the ballpark. Celebrity judges included former Detroit Pistons standout and NBA champion Ben Wallace, From Glory Days TV Show and Best-Selling Author Kurt David, Utica Eisenhower High School two-time national champion Dance Coach Rachelle Kiehle, Eminem and Chris Brown's stylist Angela McBride, Dream Arts Theatre's Tiffany Sims, Detroit Pistons Dance Director Natalie Miramontes, Recording Artist Keely Ferguson, John J. Boyd & Associates' Tracy Shippy, Michael Jackson's former Photographer Steve Whitsitt, Detroit Promoter Al Wilson, Choreography Pros' Vicky Harris, International Consulting Yan Stewart and Berkley Dance Coach Jennifer Swartz.
"We saw a fantastic display of local talent today," said Chief Operating Officer Dana Schmitt. "I didn't envy the judges. After what we saw today, I know the USPBL Dance Crews are going to be an outstanding and exciting new addition to the family entertainment experience at USPBL games at Jimmy John's Field this summer!"
The 2018 Dance Crew teams will be announced on Tuesday, March 20.
#YourSummerDestination