Dana Schmitt
President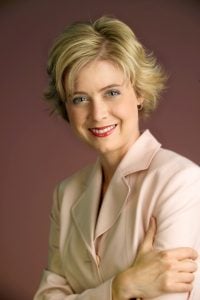 Dana L. Schmitt, President of the United Shore Professional Baseball League, is a talented executive and attorney with more than 20 years of experience in operating entrepreneurial business ventures and in the practice of law. In her role as President of the United Shore Professional Baseball League, Dana helps to oversee all league, ballpark and team operations. Dana was previously the Chief Operating Officer for the USPBL.
Dana previously served as Chief Operating Officer and General Counsel of General Sports and Entertainment, LLC, the Rochester, Michigan based parent company to the United Shore Professional Baseball League. In this capacity, Dana worked directly with the Chairman of General Sports to oversee the development and operation of all General Sports business divisions, subsidiaries and affiliated entities, while handling legal matters for each entity.
Dana's major accomplishments with General Sports and Entertainment included:
Serving as counsel in the 2003 launch and operation of a national synthetic turf and sports venue construction company called General Sports Venue and negotiating the company's long-term licensing agreement securing the exclusive rights in the U.S. to all Astroturf® brand products and intellectual property.
Serving as lead in-house counsel in the January 2008 acquisition of the Derby County Football Club, a storied English Premier/Championship League football (soccer) club that was established in 1884, along with the club's 33,500-seat Pride Park Stadium and world-class training facilities in Derby, England.
Participating in management oversight of the Fort Wayne Wizards Minor League Baseball team (Class A Affiliate of the San Diego Padres) from 1999 – 2006, with the club being named Midwest League "Team of the Year" in 2003 and 2004.
Serving as counsel in the 2006 launch of naming rights and sponsorship sales agency General Sports Alliances, and assisting the company in securing key clients, including the former Honda Racing Formula One team.
Helping to found and produce the Sports Executive Leadership Conference, the premier annual leadership event for senior executives in the North American sports industry, with keynote speakers that included everyone from Secretary of Defense Robert Gates, to Good to Great Author Jim Collins, to the creators of the ground- breaking Planet Earth global television event.
Establishing and operating GSE Meetings & Events, a business division focused on producing major events, conferences and event marketing programs for corporate and not-for-profit clients, which included Accenture, Amerisure, Avaya, Big Boy Restaurants, Compuware, the inaugural Detroit Football Classic (a Historically Black College and University Football Classic launched in 2003), Flagstar Bank, General Motors, Huntington Bank, LaSalle Bank, the Martin Lindstrom BrandSense Symposiums, the Michigan Cancer Research Foundation, Michigan National Bank, the Michigan Sports Hall of Fame, MSC Software, Pfizer, the Sister to Sister Foundation, Standard Federal Bank, and VIA Rail – Canada.
Playing an integral role in the establishment of the General Sports Foundation, a Michigan 501(c)(3) not-for-profit entity with public charity status. The General Sports Foundation has raised funds for Special Olympics, ChildHelp USA, the Make-A-Wish Foundation, and in 2001, it launched its banner program called the Suite Dream Project. The Suite Dreams Project provides healing environments for seriously, chronically ill children through the creation of dream bedrooms in private homes and hospitals.
Being selected as one of Detroit's "40 Under 40" by Crain's Detroit Business in 2005.
Prior to joining General Sports, Dana worked for the Chicago law firm of Blatt, Hammesfahr & Eaton, where she represented Lloyd's of London Syndicates, and various insurers and re- insurers in the United States, Canada and Europe. Dana also was a principal in Big Green Group, a telecommunications business that she helped to found in 2010. Dana served as Chief Strategy Officer and General Counsel for Big Green Group from 2010 to 2015.
Dana received her Bachelor of Arts degree in Political Science from the University of Michigan in 1992, and she received her Juris Doctor degree in 1995 from the University of Michigan Law School. Dana is licensed to practice law in Michigan and Illinois. Dana serves on the Board of Trustees of the General Sports Foundation, and she also serves on the Advisory Board of the Founders Junior Council of the Detroit Institute of Arts.
Email Address: dschmitt@uspbl.com