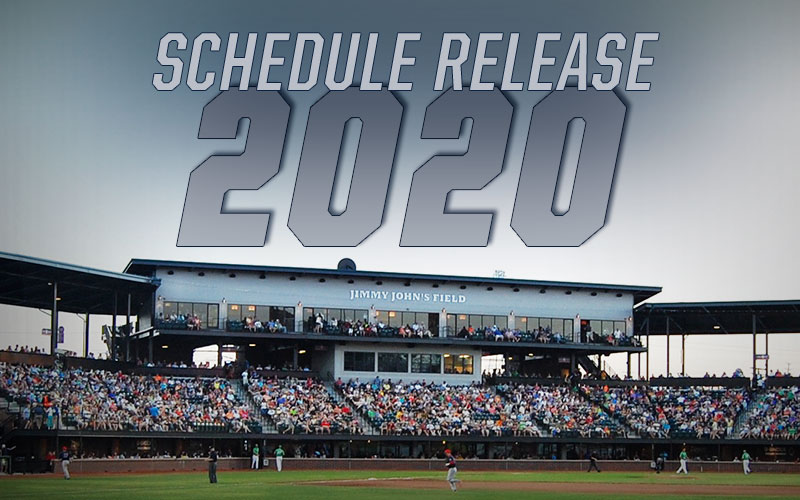 USPBL Announces 2020 Schedule
October 16th, 2019
ROCHESTER, Mich. – The United Shore Professional Baseball League released its 2020 schedule, announced by the league office on Wednesday. The 75-game schedule will run from May 8 through Sept. 13 at Jimmy John's Field in historic downtown Utica, Mich.
"We are very excited about our 2020 schedule," said Owner and CEO Andy Appleby. "Each year we play only during the best months of weather that Michigan has to offer, and with almost all of our games on the weekends.  And when you combine that with our wonderful ballpark experience and terrific promotions it is a recipe for success. We also used the great feedback from our fans to create our best schedule yet."
The two-time defending USPBL champion Utica Unicorns will face the Westside Woolly Mammoths on opening day, Friday, May 8, in a rematch of last year's championship game. First pitch is scheduled for 7:05 p.m. This year's Home Run Derby and All-Star Game will take place on Saturday, July 11, beginning at 5:30 p.m.
The 2020 USPBL Playoffs will start on Friday, Sept. 11 and the championship game will be on Sunday, Sept. 13. Game times for Wednesday, Thursday, Friday and Saturday will be at 7:05 p.m., with Sunday games starting at 1:05 p.m.
Season tickets are now on sale, as well as mini-game plans that range from five games to 75. For more information, please click HERE or call 248-601-2400.
#YourSummerDestination
#MakeTimeForFun