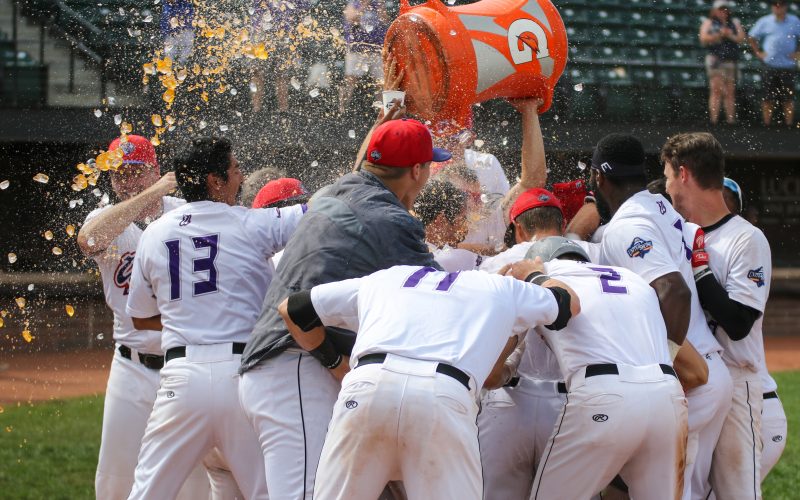 Unicorns Walk-Off Beavers, 7-6
August 11th, 2019
UTICA, Mich. – Eric Jones crushed a three-run home run in the bottom of the ninth inning to lead the Utica Unicorns (22-18) over the Birmingham Bloomfield Beavers (20-17), 7-6, in walk-off fashion on Sunday at Jimmy John's Field. The Unicorns move into first place, a half-game ahead of the Beavers and tied with the Westside Woolly Mammoths.
Right-handed reliever Nolan Clenney earned the win, tossing a scoreless ninth inning for the Unicorns. Ashton Bardzell, Collin Ridout and Kyle Bonicki each had two hits for the 'Corns.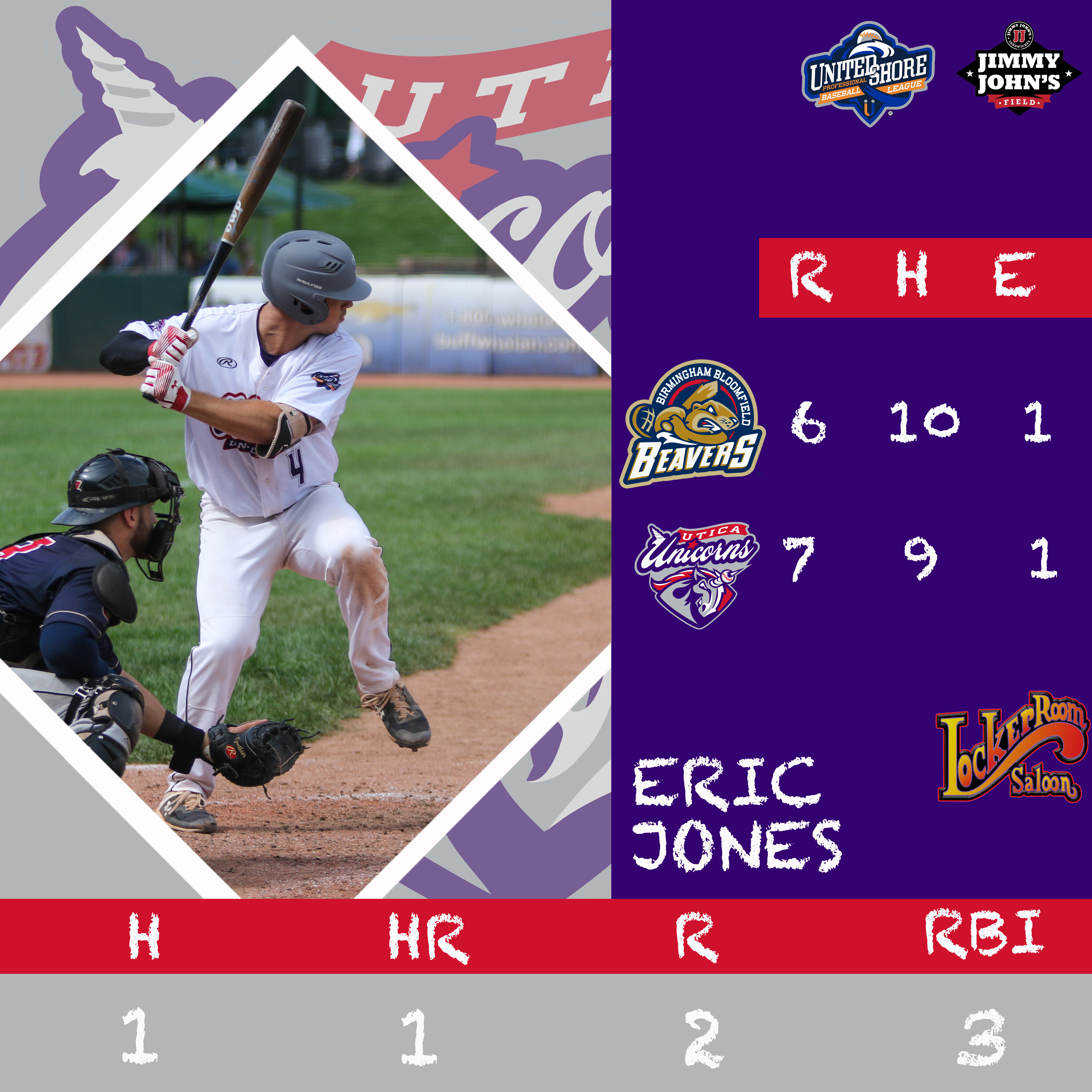 TJ Ward led the Beavers at the plate, going 2-for-5 with two RBIs, while Ross Haffey finished 2-for-3 with two runs scored and drove in one run. RHP Donald Goodson worked 5.2 innings for Utica, scattering three hits, struck out four and allowed one run in a no decision.
The Beavers and Unicorns will meet again this Thursday night at 7:05 p.m. The Budweiser Clydesdales will be at Jimmy John's Field for Meet and Greets at 6 p.m.
#MakeTimeForFun
#YourSummerDestination
#UnicornsUnite