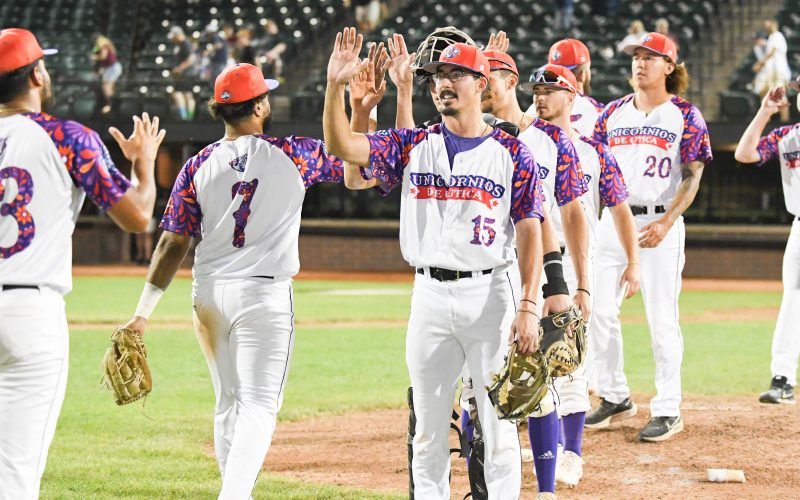 Unicorns Stay Hot With 10-4 Win Over Beavers
June 16th, 2022
UTICA, Mich. – The Utica Unicorns (8-1) used long ball to win their fourth straight game, beating the Birmingham Bloomfield Beavers (2-7), 10-4, on hispanic Heritage Night at Jimmy John's Field.
Ari Sechopoulos, Drue Galassi, and Noah Childress each hit home run, bringing in a combined 4 total runs between them.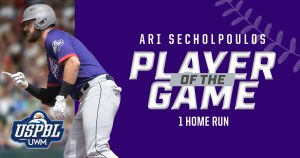 Right handed pitcher Keon Taylor picked up his third win of the season, pitching 2.0 innings of relief. Leandy Castro finished the night 2-for-4 with one run scored. The Unicorns ended the night with 10 runs off of 12 hits and two errors.
For the Beavers, Eric Whitfield went 2-for-4 with one RBI. Marques Paige scored one run, and went 1-for-3.
Tomorrow is meet the Hoppers night. Players will be available for photos and autographs before the game. It will be another great night, featuring fireworks after the game. First pitch is at 7:05 pm.
#SummerNightsUnderTheLights