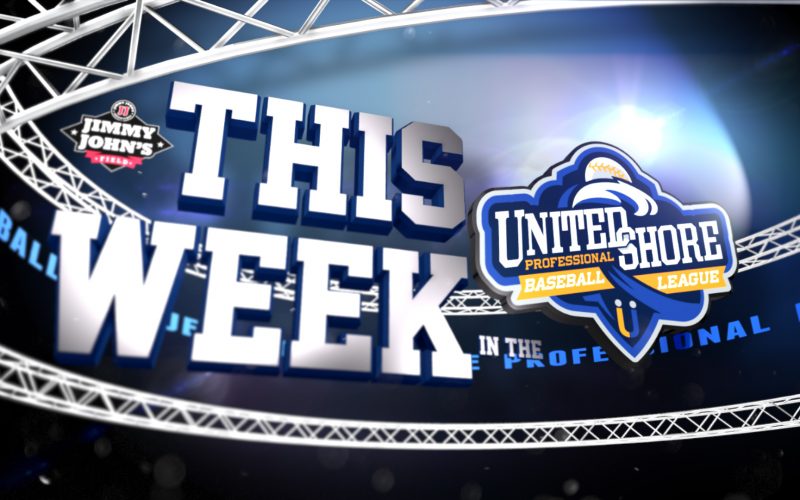 This Week in the USPBL – Week 15
August 21st, 2018
ROCHESTER, Mich. – The Eastside Diamond Hoppers (21-19), Birmingham Bloomfield Beavers (21-20) and Utica Unicorns (21-21) all have 21 wins and the Westside Woolly Mammoths (19-22) are just two games back as the United Shore Professional Baseball League standings remain tight to highlight This Week in the USPBL.
The Diamond Hoppers are the hottest team in the league right now, posting a 7-3 record over their last 10 and are 4-1 over the last five contests. The Unicorns continue to surge towards the top, posting a 6-4 mark over their last 10, despite losing three pitchers to Major League Baseball organizations over the last month (Cody Brown, Seattle Mariners / Jake Mayer, Seattle Mariners / Jesse Stinnett, Colorado Rockies).
There is less than a month left until the USPBL playoffs, Sept. 7-9, at Jimmy John's Field in historic downtown Utica. The No. 1 seed will earn a bye to the championship game on Sept. 9.
USPBL games are played in historic downtown Utica and fans can purchase tickets as low as $6 (lawn seats) or $12 (grandstand tickets) here.
#YourSummerDestination