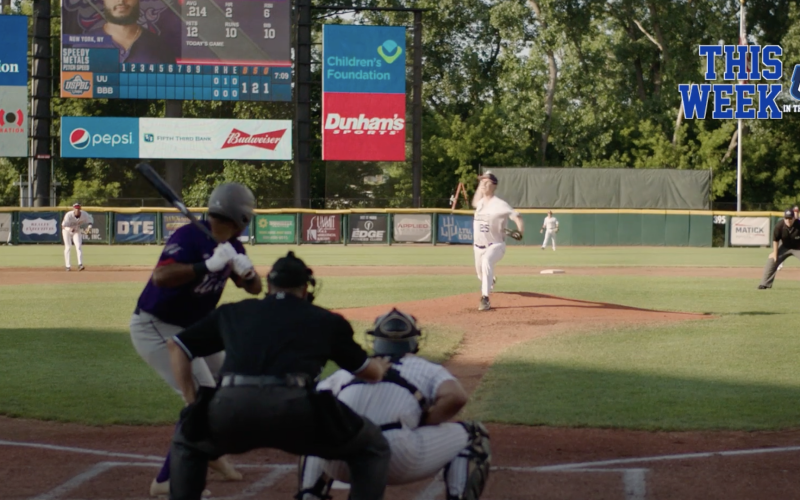 This Week in the USPBL – Ep. 5
August 10th, 2022
ROCHESTER, Mich. – The Utica Unicorns continue to sit atop the standings, with a 3.5 game lead over the Birmingham Bloomfield Beavers, and Drue Galassi made SportsCenter's Top 10 Plays Saturday Night to highlight This Week in the USPBL.
Dakota McFadden continues to lead the way for the Birmingham Bloomfield Beavers. The utility player leads the league in batting average (.406), slugging percentage (.7-3), andon-base percentage (.466). Luke Fennelly leads the league in doubles, with nine. On the mound, Austin Shea has a league best 64 strikeouts. Nick Shaw currently has 4 saves to his name.
The Woolly Mammoths' Houston Parker is consistently on-base. Parker has 20 RBIs and has been on base 13 times from hit by pitch. Collin Ledbetter continues to shine, boasting a 1.42 ERA, has struck out 50 batters, 15 of which were looking, and has four wins.
For the Hoppers, Bryant Shellenbarger and Yadi Rivera each have five doubles, which puts them third in the league. Alex Pup and Blake Porter have scored 19 runs, and Joe Burke and Nick Kreutzer continue to hit home runs, with 6 and 5 respectively.
#SummerNightsUnderTheLights