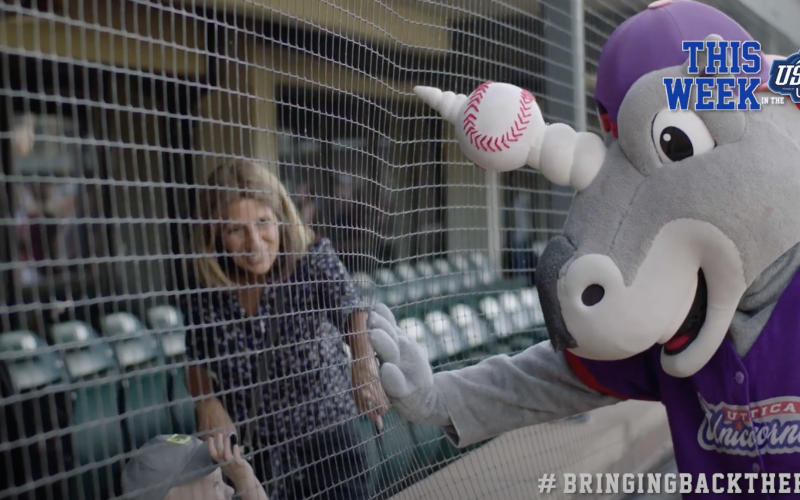 This Week in the USPBL – Ep. 3
July 22nd, 2022
ROCHESTER, Mich. – There were three home runs hit last week and the Birmingham Bloomfield Beavers are climbing in the standings to highlight This Week in the USPBL.
The Beavers have won eight of their last ten games to take over second place in the USPBL standings at 12-11, sitting 5.5 games behind the Utica Unicorns at 17-5.
MVP Candidate Ari Sechopoulos from the Utica Unicorns continues to rank amongst the league leaders in almost all offensive categories. He has reached base safely in 19 of his 22 games, and leads the USPBL with 18 RBIs and eight home runs.
The Beavers' Dakota McFadden leads the league with a .444 batting average and .772 slugging percentage, while the Hoppers' Joe Burke and Nick Kreutzer are tied for second with five home runs. Blake Porter leads the league with 26 hits.
On the bump, the Unicorns' Keon Taylor has been the hottest pitcher in the league, currently 5-0. Teammate Jean Muntaner leads the league with a 2.73 ERA and Beavers starting pitcher Austin Shea sits at the top of the standings with 48 strikeouts, 15 of those are batters struck out looking.
#SummerNightsUnderTheLights