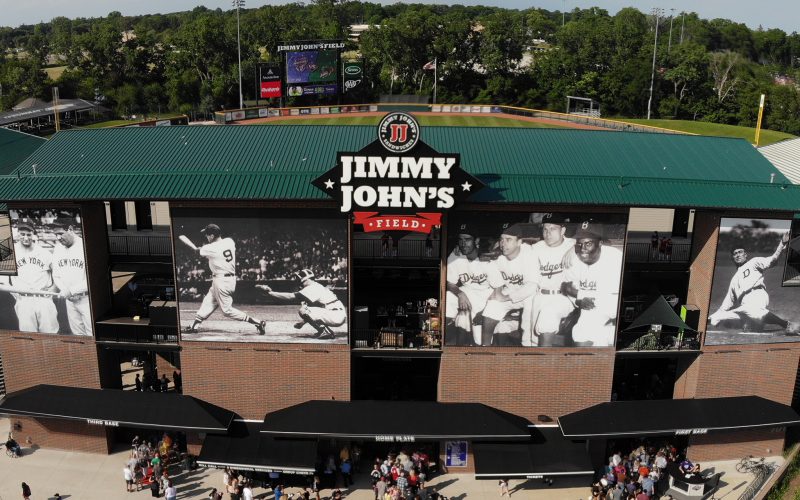 NOTICE ON USPBL JOB FAIR CANCELLATION
March 10th, 2020
ROCHESTER, Mich. – March 9, 2020— The United Shore Professional Baseball League is cancelling its Job Fair that was scheduled to take place at Jimmy John's Field on Saturday, March 28, 2020.  We are taking this measure in accordance with state and federal restrictions on public gatherings at the present time, as we all work to decrease the impact of the coronavirus on our general population.
However, as we continue to prepare for the start of the 2020 USPBL baseball season at Jimmy John's Field, we still plan to make hiring decisions for seasonal staff over the coming weeks.  Therefore, if you are interested in working at Jimmy John's Field during the 2020 baseball season, please complete the 2020 USPBL application that can be found by clicking on the following HERE.
Please email your completed application to employment@uspbl.com.  Our staff will review all applications and will follow up with prospective job candidates to schedule individual phone interviews.
The USPBL will be interviewing for seasonal staff positions that include:
Bartenders
Box Office Clerks
Concessions Staff
Customer Service Clerks
Grounds Crew Staff
Group Outing Liaisons
Guest Services Staff
Kitchen Staff
Merchandise Clerks
Operations Staff (Cleaning and Maintenance)
Parking Lot Attendants
Servers
Shuttle Drivers
Ticket Takers
Ushers
Videoboard Operator
Warehouse Staff
To read job descriptions on all the available summer positions, click HERE.