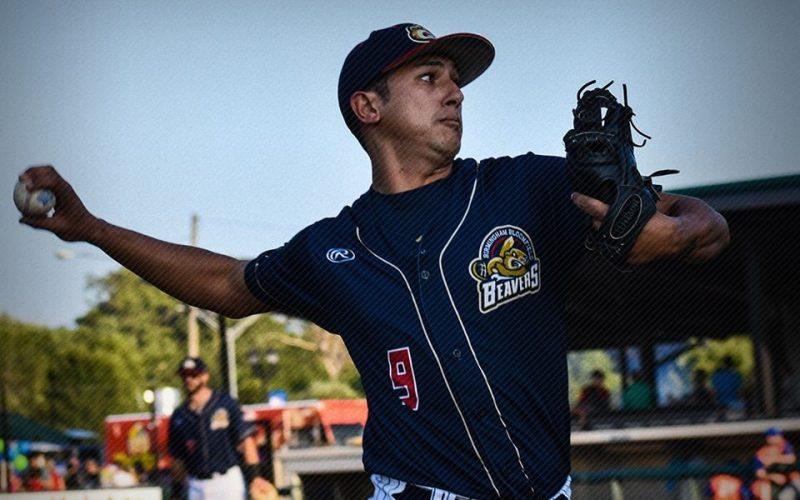 Saturday 8/19 and Sunday 8/20 Game Recap
August 22nd, 2017
Wynne Wins the Game for Beavers 4-0
8/19/17
By Casey O'Dowd
Birmingham-Bloomfield Beavers 4 vs. Westside Wooly Mammoths 0
Utica – An outstanding pitching performance by Randy Wynne kept Mammoth hitters off balance boosting the Beavers to a 4-0 victory.
Wynne established himself early retiring six batters in a row. It was apparent his pin point accuracy and sharp movement would be a huge challenge for the Mammoths.
The Beavers took an early lead in the third using serious speed and risk-taking. Thomas Roulis, sitting on third, carefully studied and timed Josh Mason's pitching motion. Once given the green light, he dashed for home safely. Beavers up 1-0.
Possibly shaken up by the stolen base, Mason dealt a pitch in Robert Paller's sweet spot. The ball was met with solid contact sent over the right field fences for a 2-run home run.
By the end of the game, Wynne fanned 12 batters allowing just 3 hits and 0 walks to complete the shutout. His ability to keep any troubling situation under control was quite impressive. Every instance a batter managed to reach a base safely, he struck out the next player or two.
Pitching location and command were the biggest factors in Wynne's victory. He pounded the corners, kept the ball low, and stayed ahead in counts. There's not much more you can ask for in a starting pitcher.
Roselli's Grand Slam Boosts Unicorns Up 7-2 
8/20/17
By Casey O'Dowd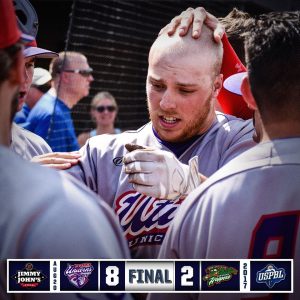 Utica – A grand slam in the fifth and a solid outing by Donny Murray lift the Utica Unicorns to a 7-2 victory.
Murray has experienced a remarkable second season with the Unicorns. His 2.82 ERA almost duplicates his previous season's 2.84 ERA demonstrating consistency and reliability. He is the type of player you can fully trust to keep hits, walks, and runs to a minimum every game.
Tonight's game was no different. The Diamond Hoppers were slow to make solid contact for the first three frames. But a hit by pitch and an RBI single by Trevor Achenbach helped close the gap on the Unicorn's now 2-1 lead.
As the fifth inning rolled in, Hoppers pitcher Torey Deshazier struggled to find the strike zone. After walking three batters, Tony Roselli stepped up to plate with the bases juiced. A quick visit by Paul Noce and a decision to keep Deshazier on the mound came to no avail. The next pitch was blasted over the left field wall for a grand salami. Unicorns up 7-1.
The Hoppers attempted to claw back with an RBI single by Brandon Oliver. This was short lived when relief pitchers Brandon White and Chris Dula entered the game to finish the Hoppers 7-2.
Tony Roselli has been on a recent power streak after hitting his third homerun and second grand slam in two weeks. If he can remain a clutch hitter into the championship, the Utica Unicorns will definitely be a contender in the upcoming championship.