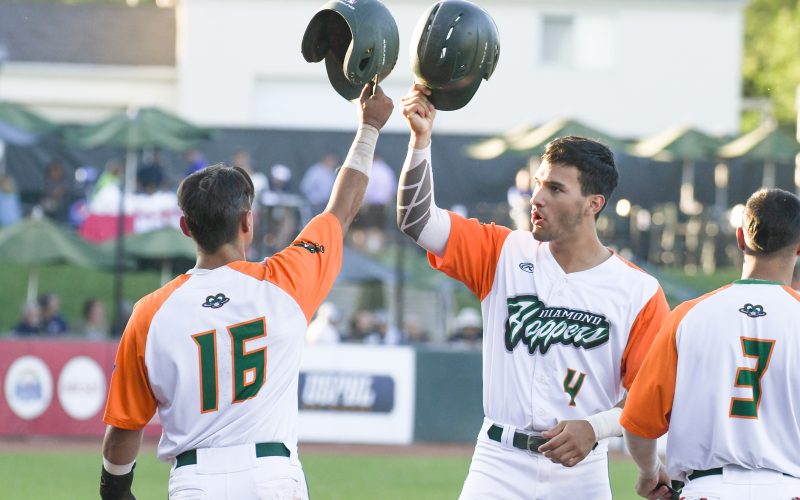 Rivera Hits Grand Slam to Lift Hoppers Over Beavers, 9-5
June 23rd, 2022
UTICA, Mich. – Luis Rivera hit a grand slam in the bottom of the third inning to give the Eastside Diamond Hoppers (5-7) a 9-5 win over the Birmingham Bloomfield Beavers (3-9) on Thursday in front of a lively crowd at Jimmy John's Field.
Sean Lawlor ended the night with two RBIs and Blake Porter joined in on the home run fun. Starting pitcher Carson Ferry (2-0) pitched 4.0 innings scattering two hits.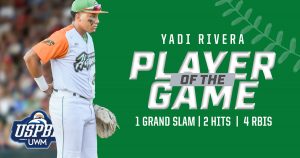 For the Beavers, Luke Fennelly went 1-for-2 with one run and two walks. Ryan Sullivan hit his second home run of the season.
Tonight's Ted Lasso themed jerseys are available for auction HERE! The auction opens at 5 p.m. EST on Thursday, June 23rd and will run until Noon EST on Saturday, July 2nd.
#SummerNightsUnderTheLights