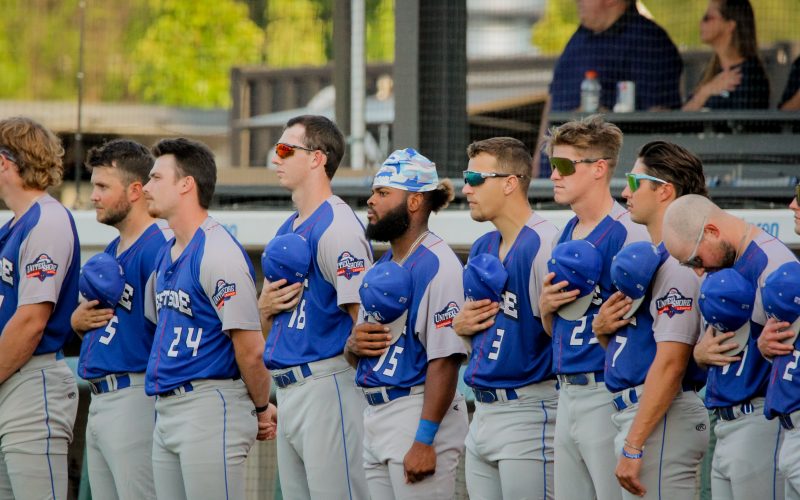 Mammoths Win In Sudden Death Over Beavers, 3-2
September 1st, 2022
UTICA, Mich. – Right-handed pitcher Collin Ledbetter tossed 5.0 strong innings, scattering three hits and struck out five, and Sam Loda pinch hit in the sudden death inning to score the winning run, to lead the Westside Woolly Mammoths (17-26) over the Birmingham Bloomfield Beavers (21-21), 3-2, on Thursday night at Jimmy John's Field.
RHP Kyle Bischoff earned his second save of the season. Connor Emmet went 2-for-2 with one run scored, and Nick Caruso hit his first home run.
Marcos Castillo and Erick Ramirez drove in the two runs for the Beavers.
The sudden death format is as follows: a coin toss will take place at home plate between the managers of both teams. The home team will call their selection as the umpire tosses the coin. The winner of the coin toss will select whether they will take the field defensively or bat in the inning. The team at bat will remain the same batting order as the previous inning with the hitter making the last out placed at first base. If the team scores a run, they win. If they are held scoreless, the victory goes to the team on defense.
#SummerNightsUnderTheLights