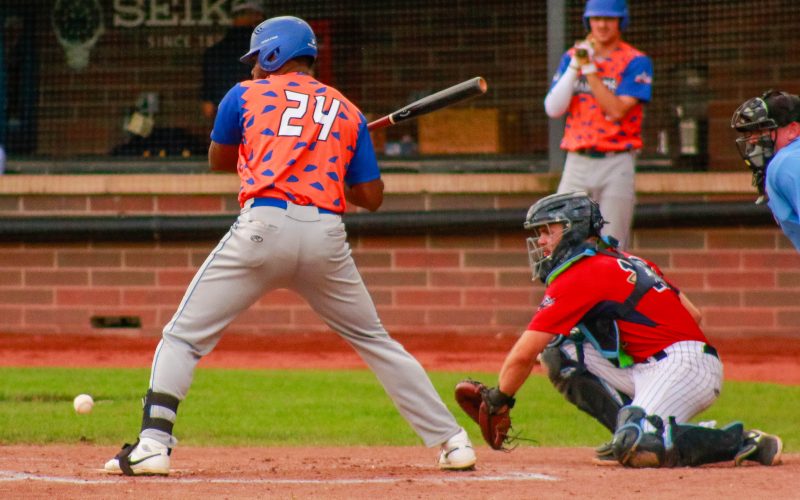 Mammoths Win, 1-1, in Sudden Death Over Beavers
August 13th, 2023
UTICA, Mich. – Beau Atkins tossed 7.2 strong innings, striking out two and allowing only three hits to lead the Westside Woolly Mammoths (21-15) past the Birmingham Bloomfield Beavers (16-10), 7-5, on Sunday afternoon in front of a lively crowd at Jimmy John's Field.
Nick Webre, Patrick Mills and Colby Seltzer finished with one hit each for the Mammoths. Cal Coughlin pitched the final 2.0 innings, including the sudden death inning, striking out four.
Chris Davis went 2-for-5 for the Beavers. Ben Wilcoxson scored Rudy Ramirez in the bottom of the second inning.
The sudden death format is as follows: a coin toss will take place at home plate between the managers of both teams. The home team will call their selection as the umpire tosses the coin. The winner of the coin toss will select whether they will take the field defensively or bat in the inning. The team at bat will remain the same batting order as the previous inning with the hitter making the last out placed at first base. If the team scores a run, they win. If they are held scoreless, the victory goes to the team on defense.
#ThePlaceToBeIn2023