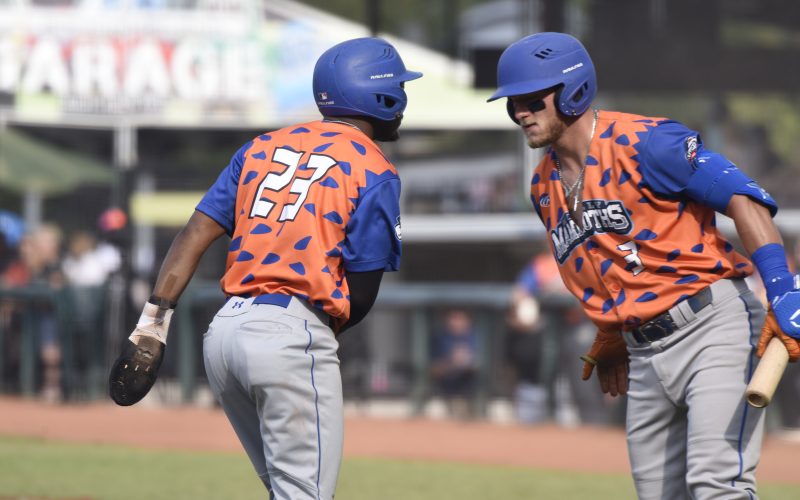 Mammoths Take Game Two, 4-1
July 22nd, 2023
UTICA, Mich. – Alex Garbacik went 2-for-2 and scored one run to lead the Westside Woolly Mammoths (15-12) to a 4-1 victory over the Birmingham Bloomfield Beavers (12-15) in game two of Saturday's doubleheader at Jimmy John's Field.
Colby Seltzer had one hit and two RBIs, while catcher Scott Combs knocked in one run and scored one run. Livingston Morris scored the fourth run for Westside. Nathan Witt picked up his second win of the season, improving to 2-1.
For the Beavers, first baseman JD Stubbs had a two hit game and one RBI. The Beavers had seven hits and left eight men on base.
#ThePlaceToBeIn2023