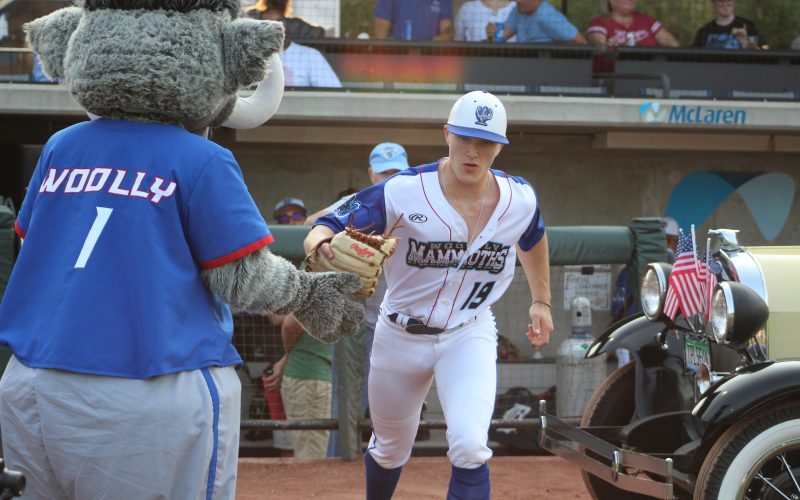 Mammoths Stop Hoppers, 6-4
August 4th, 2021
UTICA, Mich. – Trent Bauer went 2-for-3 with three RBIs to lead the Westside Woolly Mammoths (13-12) to a 6-4 win over the Eastside Diamond Hoppers (10-12) on Wednesday night in front of a lively crowd at Jimmy John's Field.
Jordyn Finney finished the night 3-for-4 with one RBI and two runs scored, while Spenser McGhee and Lamar Briggs each had one RBI. Greg Loukinen picked up his fourth win of the season, pitching 6.0 innings and striking out seven.
His counterpart tonight, RHP Pierce Banks, a Sterling Heights, Mich. native, worked 4.2 innings, allowing six hits, five runs and fanned three.
Adam De La Cruz hit his first home run of the season and went 2-for-3 with three RBIs.
#BringingBackTheFun