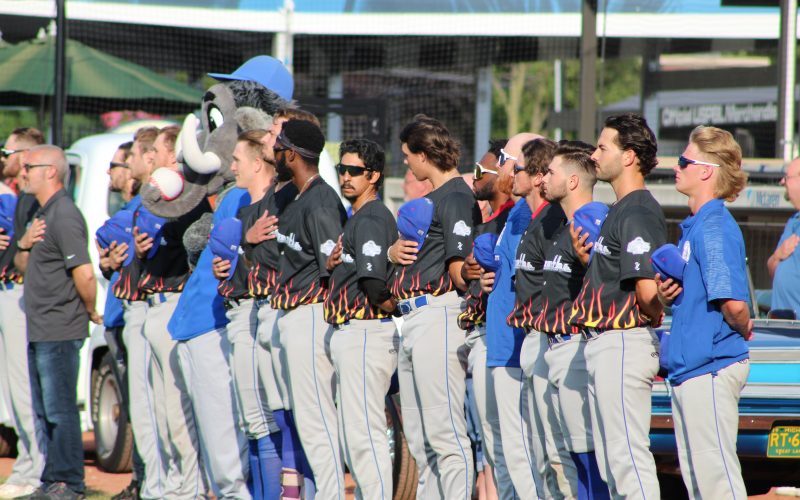 Mammoths Power Past Diamond Hoppers To Win, 9-3
June 23rd, 2021
UTICA, Mich. – The Westside Woolly Mammoths powered past the Eastside Diamond Hoppers to win by a score of 9-3 Wednesday night at Jimmy John's Field. The Mammoths are now over .500 with a 5-4 record while the Hoppers fall to 5-5. 
The Mammoths' scoring started in the third with a RBI double by Trent Bauer. Lamar Briggs shortly followed with a 2-run homer. With another home run in the fifth, Briggs went 2-5, earning him the title of player of the game. The Mammoth offense got hot again in the sixth, adding five more runs to their total. Adrian Guzman led the high scoring inning with a solo home run, followed by RBIs by Logan Haring and Jaylen Smith. 
The Hoppers started off strong, earning two runs in the first inning on RBIs by Pedro Castalano and Nick Kreutzer. Despite another RBI in the bottom of the seventh by Castalano, the Hoppers were unable to rally back.
Written by Marissa Stone