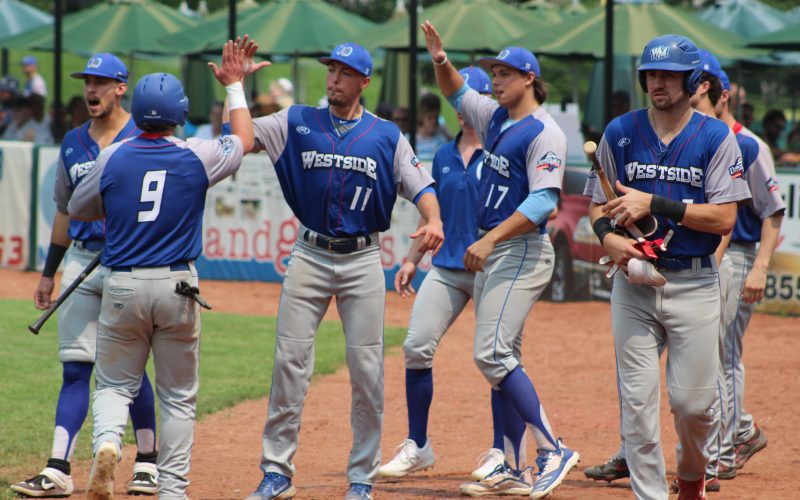 Mammoths Come Back To Beat Hoppers, 2-1
July 18th, 2021
UTICA, Mich. – Adrian Guzman went 2-for-3 with one RBI in the seventh innings and right-handed pitcher Jackson Hicks pitched 3.0 innings striking out six as the Westside Woolly Mammoths (9-9) defeated the Eastside Diamond Hoppers (6-9), 2-1, on Sunday afternoon at Jimmy John's Field.
Trevor McKinley had the other RBI for the Mammoths. Kyle Lugar picked up his first win of the season, pitching 1.0 scoreless innings and striking out one.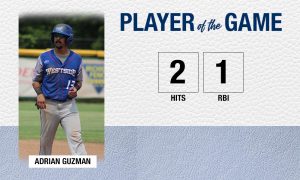 Leading the Hoppers at the plate was Ben McConnell, going 2-for-4. RHP Ricardo Velez tossed 5.0 innings, allowing one hit, no runs and striking out seven.
Upcoming Promotions:
Wednesday, July 21 – 7:05 p.m.
Hoppers vs. Unicorns
Oldies Night
purchase tickets HERE
Thursday, July 22 – 7:05 p.m.
Beavers vs. Mammoths
Caribbean Blue Band – It's 5 O'Clock Somewhere
purchase tickets HERE
Friday, July 23 – 7:05 p.m.
Beavers vs. Unicorns
Fireworks Spectacular
purchase tickets HERE
Saturday, July 24 – 5:30 p.m. – doubleheader
Hoppers vs. Mammoths
Irish-American Heritage Night presented by Guinness
purchase tickets HERE
Sunday, July 25 – 1:05 p.m.
Unicorns vs. Beavers
Superhero Day – Game presented by Wolverine Human Services – Characters presented by Fairytale Entertainment
purchase tickets HERE
#BringingBackTheFun