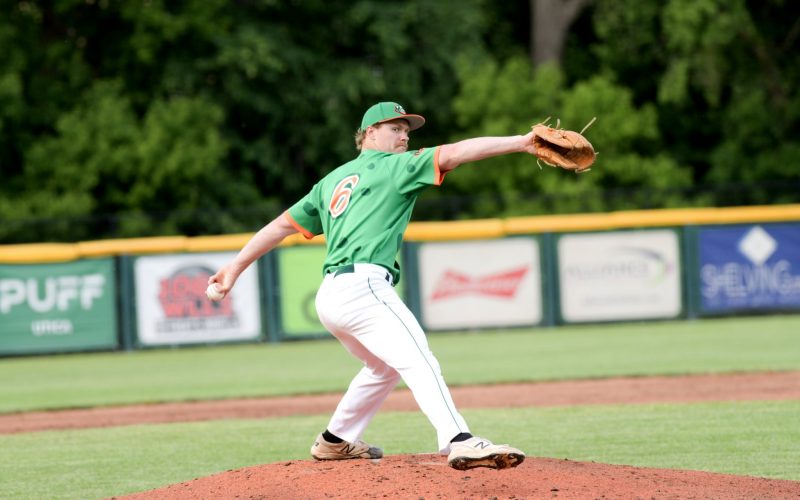 Hoppers Pick Up First Win
June 8th, 2022
UTICA, Mich. – Sean Lawlor led the way for the Hoppers, going 2-for-4 with one run as the Eastside Diamond Hoppers (1-5) picked up their first win, 7-1 over the Birmingham Bloomfield Beavers (2-2) on Saturday at Jimmy John's Field.
Shortstop Alex Pup and Centerfielder Blake Porter both had 2 RBIs. Carson Ferry earned his first win of the 2022 season, pitching 5.0 innings, giving up two hits, one run, and striking out six.
Beavers centerfielder Travious Ford ended his night early with an injury, but went 2-for-3. Neifi Mercedes scored the lone run for Birmingham.
This weekend's last game ends with a matchup of the undefeated Unicorns and the Mammoths. Fairytale Entertainment will have dinosaurs at the ballpark, and the day will also feature movie ticket giveaways courtesy of MJR. Gates open at Noon; first pitch is at 1:05 p.m.
#SummerNightsUnderTheLights