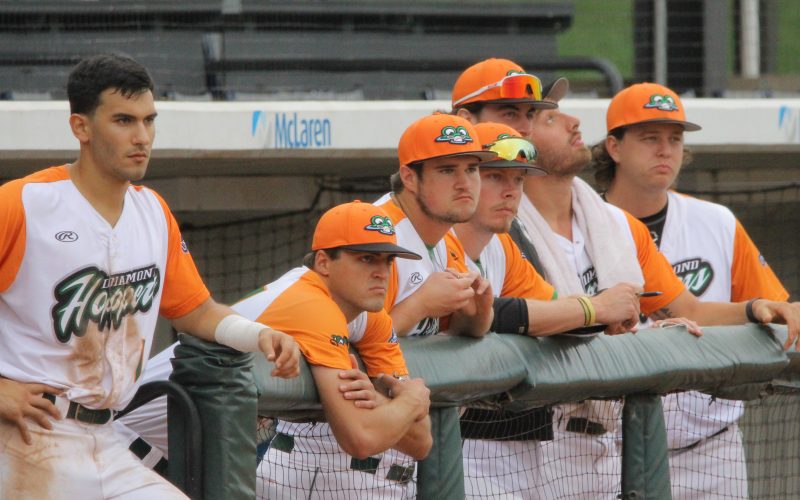 Hoppers Take Game One Over Beavers, 5-0
August 13th, 2022
UTICA, Mich. – Harry Orth pitched 5.0 scoreless innings, giving up only two hits and striking out eight to lead the Eastside Diamond Hoppers (14-20) over the Birmingham Bloomfield Beavers (18-16), 5-0, in game one of Saturday's doubleheader at Jimmy John's Field.
Right-handed reliever Donovan Thacker tossed a scoreless sixth inning for the Hoppers. Scoring came early for the Hoppers as Blake Porter went 1-for-2 with two RBIs and two runs scored. Noah Marcoux added two hits and two RBIs, while Christian Perez also had two hits and scored once.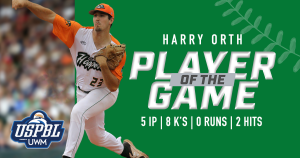 Dakota McFadden and Eric Whitfield had the only two hits for the Beavers. RHP Jesse Galindo came in the game during the second inning. He pitched 2.2 innings, striking out four.
#SummerNightsUnderTheLights