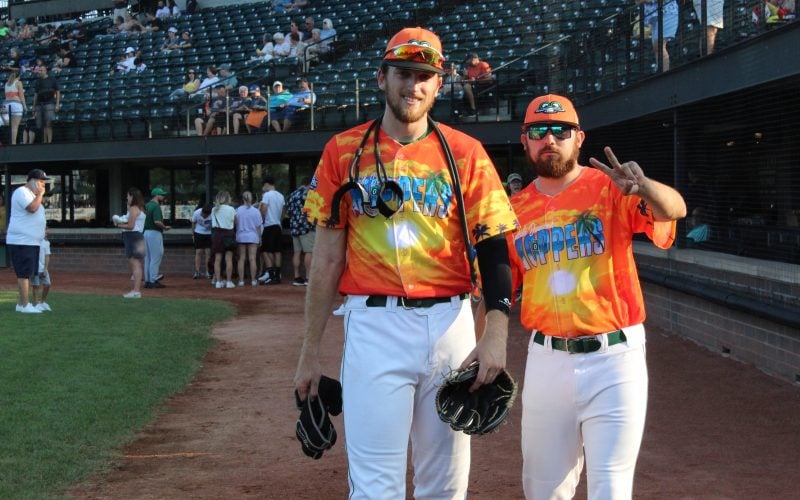 Hoppers Power Past Beavers, 6-1
August 19th, 2021
UTICA, Mich. – Felix Aberouette went 3-for-4 with a home run and drove in two runs, while left-handed pitcher Lenny Gwizdala won his first game tonight, throwing 5.2 innings and struck out five to lead the Eastside Diamond Hoppers (14-13) to a 6-1 win over the Birmingham Bloomfield Beavers (11-19) on Thursday at Jimmy John's Field.
Ben McConnell finished 1-for-2 with two runs scored and two RBIs.
Roy Verdejo went 2-for-2 with two walks and Keshawn Lynch led the way for the Beavers going 2-for-4 with one RBI.
#BringingBackTheFun