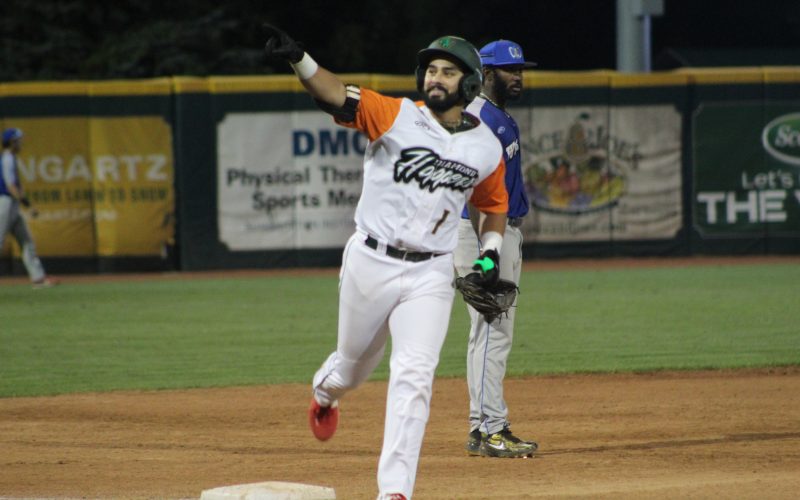 Hoppers Lock In No. 2 Seed With Win Over Mammoths, 9-3
September 3rd, 2021
UTICA, Mich. – Right-handed pitcher Adrian Cook tossed 5.1 strong innings, scattering three hits and struck out eight, and Pedro Castellano went 2-for-3 with a home run and scored three runs to lead the Eastside Diamond Hoppers (20-17) over the Westside Woolly Mammoths (17-21), 9-3, on Friday night at Jimmy John's Field on Sunday.
The Beavers and Mammoths will face off again in the first round of the USPBL Playoffs on Friday night at 7:05 p.m. The winner of that game will take on the No. 2 seed Eastside Diamond Hoppers on Saturday.
Lamar Briggs went 2-for-4 and hit his sixth home run of the season for the Mammoths. Greg Loukinen pitched 4.0 innings in his loss, striking out five.
#BringingBackTheFun