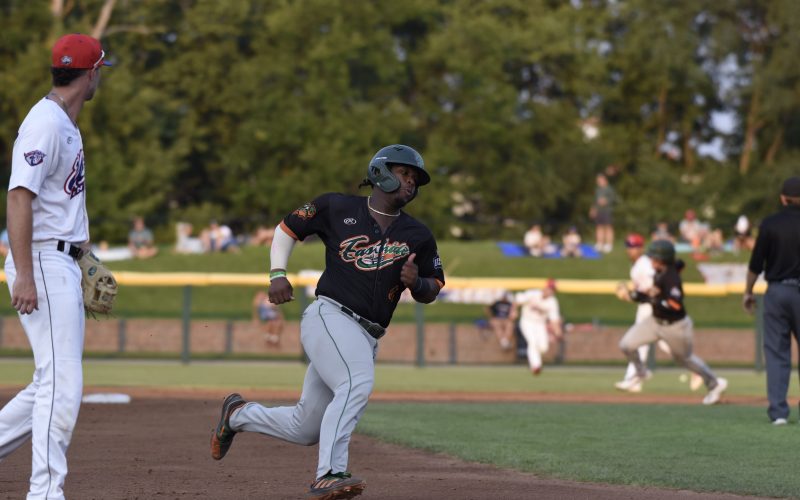 Hoppers Blank Unicorns, 3-0
August 19th, 2023
UTICA, Mich. – Right-handed pitcher James Kohl (2-2) threw 5.0 strong innings, striking out four to lead the Eastside Diamond Hoppers (21-17) over the Utica Unicorns (15-22), 3-0, on Saturday night at Jimmy John's Field.
Joe Burke and Taj Porter went 2-for-4 with one RBI, while Joe Kalafut had two hits on his own. Bryant Shellenbarger brought in the other win for the Hoppers. Pierce Banks made his return to the USPBL, throwing 3.0 innings of relief.
For the Unicorns, Jared Weber went 3-for-3. Josh Baker and Lucas Goodin each had one hit. RHP Tristan Harvin started on the mound, tossing 5.0 innings, allowing two runs and striking out three.
#ThePlaceToBeIn2023