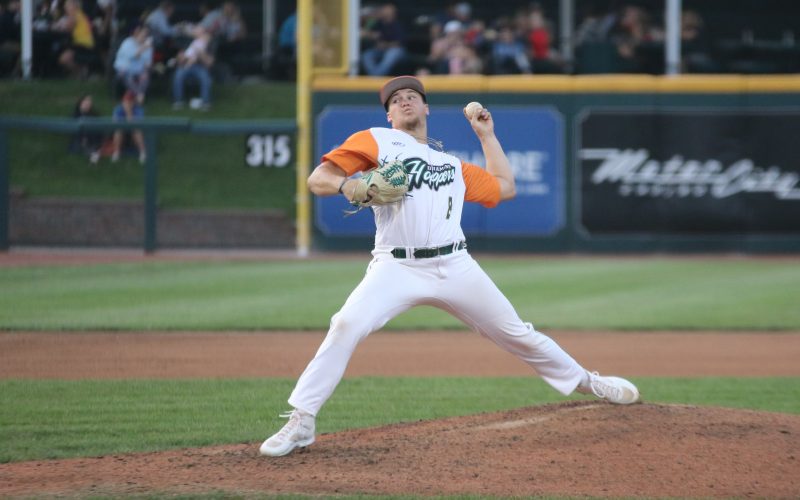 Hoppers Blank Beavers, 4-0
August 22nd, 2019
UTICA, Mich. – Left-handed pitcher Zane Collins allowed just one hit over 5.0 scoreless innings and struck out a career-best nine, while Freddy Jehle went 2-for-4 and drove in two runs to lead the Eastside Diamond Hoppers (16-26) to a 4-0 win over the Birmingham Bloomfield Beavers (21-20) on Thursday night at Jimmy John's Field.
RHP Dugan Darnell threw 3.0 scoreless innings in relief and RHP Joey Beals tossed a scoreless ninth inning. Sean Guida added a 2-for-4 performance at the plate and Riley Mihalik drove in a run for the Hoppers.
RHP Garrett Christman had another quality start for the Beavers, throwing 6.0 scoreless innings in a no decision, striking out four.
The Diamond Hoppers will take on the Utica Unicorns on Friday night at 7:05 p.m. It's Suicide Prevention Awareness Night and Jimmy John's Field magician Anthony Grupido will speak before the game on Mental Health and perform his Magic of Hope.
#MakeTimeForFun
#YourSummerDestination