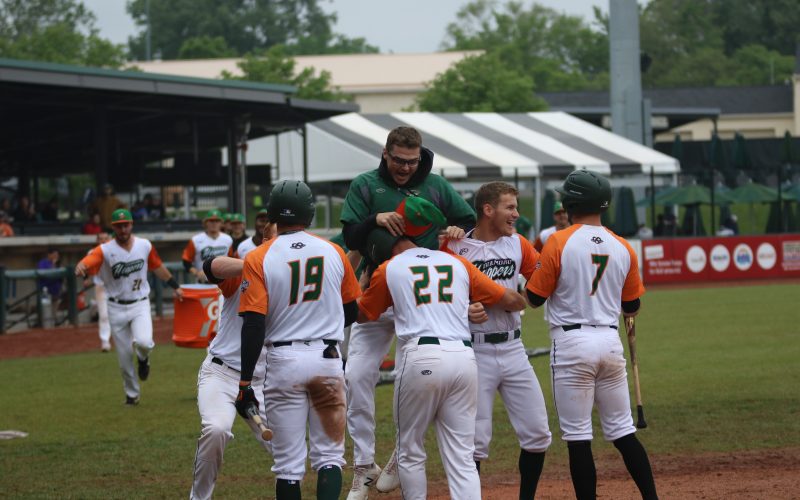 Diamond Hoppers Rally in Ninth, Defeat Unicorns 4-3
June 16th, 2019
UTICA, Mich. – Left-handed relief pitcher Rabon Martin threw 3.0 strong innings, striking out five and CJ Huntley drove in the game-tying run as the Eastside Diamond Hoppers (8-8) scored two runs in the ninth inning and one in the 10th inning to defeat the Utica Unicorns (11-6), 4-3 (10), on a great Father's Day celebration at Jimmy John's Field.
RHP Tyler Tomaka held the Unicorns off the scoreboard in the top of the 10th inning and struck out three. With a runner on second base due to the international tiebreaker rule, the Diamond Hoppers benefited from two wild pitches as pinch runner Daniel Valerio scored the game-winning run.
RHP Ty Hensley made the start for the Unicorns, throwing 4.0 innings, allowing one hit and fanned three. Eastside's Bradley Thoutt had a strong start as well, tossing 6.0 innings, striking out four and allowed two runs.
The Unicorns' Jimmy Latona connected on his fourth home run of the season, while Dan Elliot went 2-for-4 with one RBI.
#YourSummerDestination #HopOn