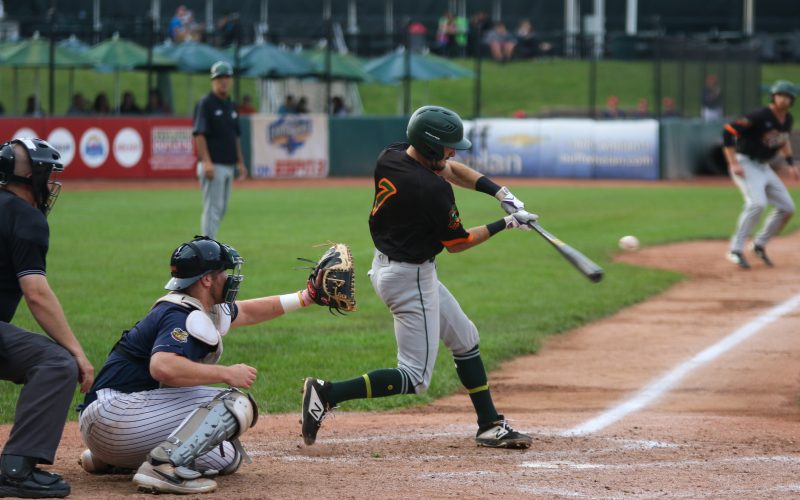 Diamond Hoppers Clip Beavers, 5-2
September 1st, 2019
UTICA, Mich. – Right-handed pitcher Jahmon Taylor tossed 6.0 strong innings, scattering three hits and struck out two, and Riley Mihalik went 2-for-4 and scored two runs to lead the Eastside Diamond Hoppers (18-29-2) over the Birmingham Bloomfield Beavers (23-24-2), 5-2, in the regular-season finale at Jimmy John's Field on Sunday.
The Beavers and Diamond Hoppers will face off again in the first round of the USPBL Playoffs on Friday night at 7:05 p.m. The winner of that game will take on the No. 2 seed Utica Unicorns (27-22) on Saturday.
RHP Joey Beals earned his fourth save of the season, retiring three of the four batters he faced in the ninth inning. RHP Nate Sweeney and Dugan Darnell each three a scoreless inning for the Hoppers.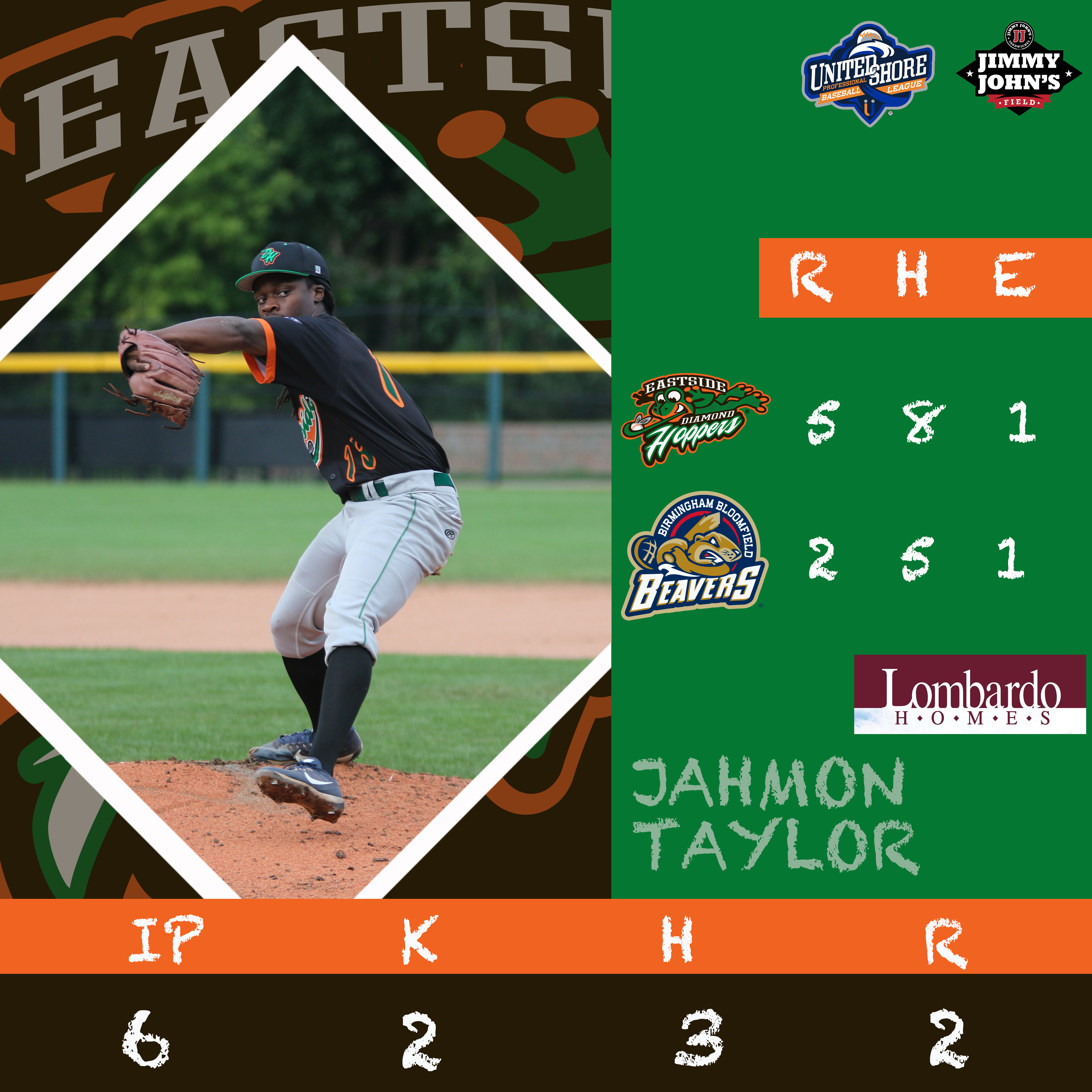 Brandt Broussard drove in two runs for the Hoppers, and Pat Adams won the batting title after going 1-for-3, driving in one run and finished the season with a .327 batting average. Sean Guida also drove in a run as the Hoppers scored four runs in the fifth inning to break the scoreless tie.
Championship Weekend at Jimmy John's Field will be Sept. 6-8, presented by OUR Credit Union. The first 250 fans on Friday and Saturday will receive Championship Weekend t-shirts and the last Fireworks Spectacular of the season will take place after the playoff game on Friday night. Superheroes will be at the ballpark on Championship Sunday, along with Scotts Lawn Care Rally Towels.
#MakeTimeForFun
#YourSummerDestination
#HopOn