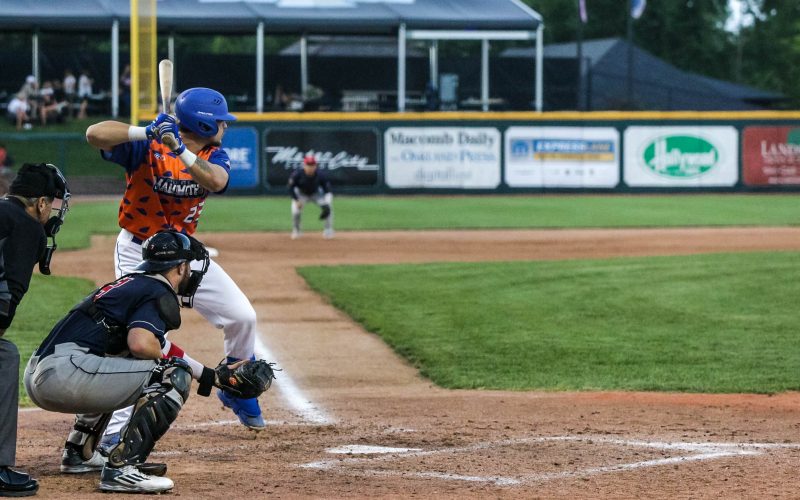 Cronin Leads Mammoths over Beavers, 7-2
August 21st, 2019
UTICA, Mich. – Right-handed pitcher Matt Cronin (7-0) threw 7.0 strong innings, striking out five, while Drew Kitson crushed a three-run home run to lead the Westside Woolly Mammoths (25-20) over the Birmingham Bloomfield Beavers (21-19), 7-2, on Wednesday night at Jimmy John's Field.
Will Johnson finished 2-for-4 with two runs batted in for the Mammoths. Relievers Reid Feeley and Brady Batten tossed scoreless innings for the Woolly Mammoths, while Ethan Wiskur connected on his league-best 11th home run of the season.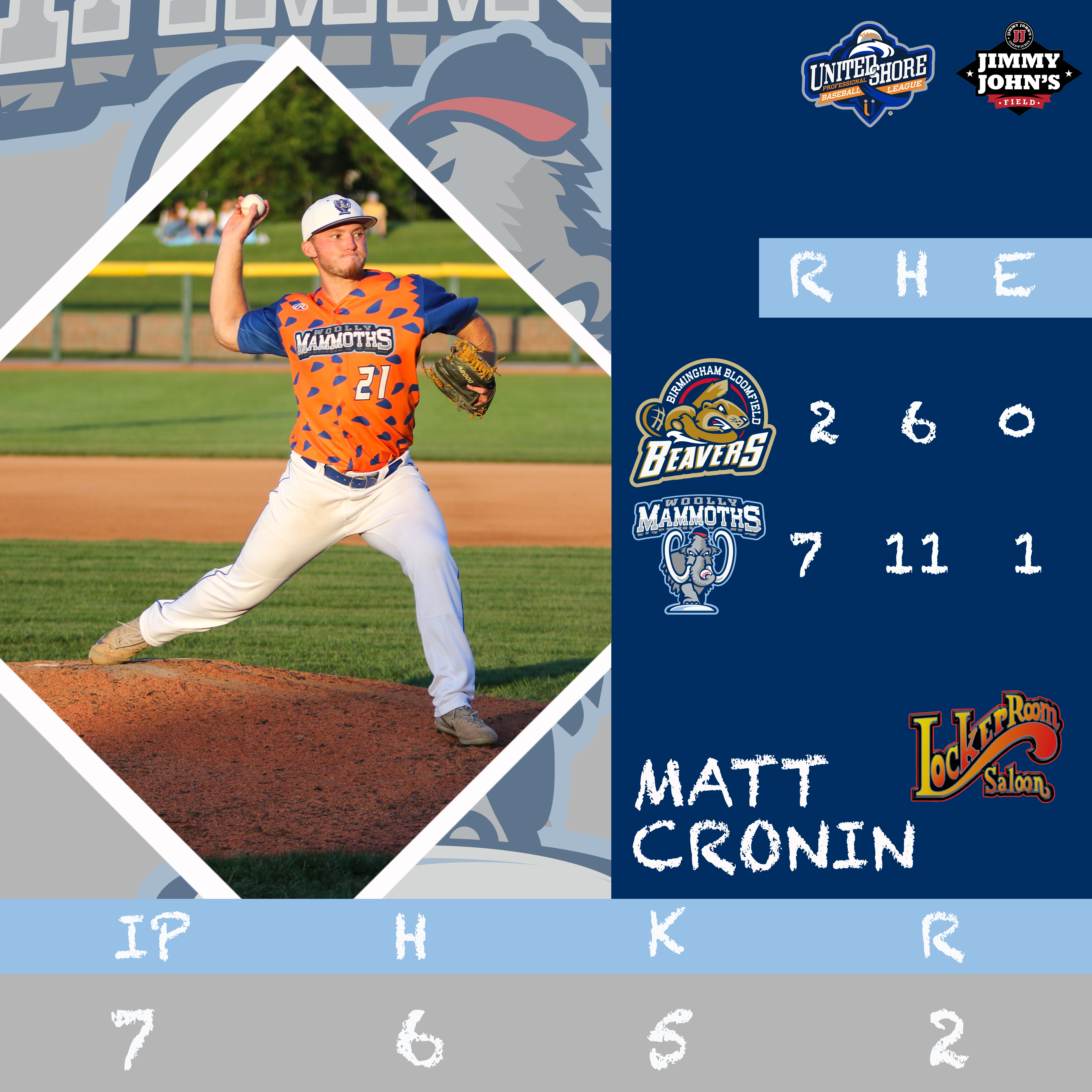 Ross Haffey homered for the Beavers to give him nine on the season. Adam Gauthier finished 2-for-3 with a walk.
The Beavers will take on the Eastside Diamond Hoppers on Thursday night at 7:05 p.m for Law Enforcement Appreciation Night presented by Provision Financial. Gates open at 6 p.m.
#MakeTimeForFun
#YourSummerDestination