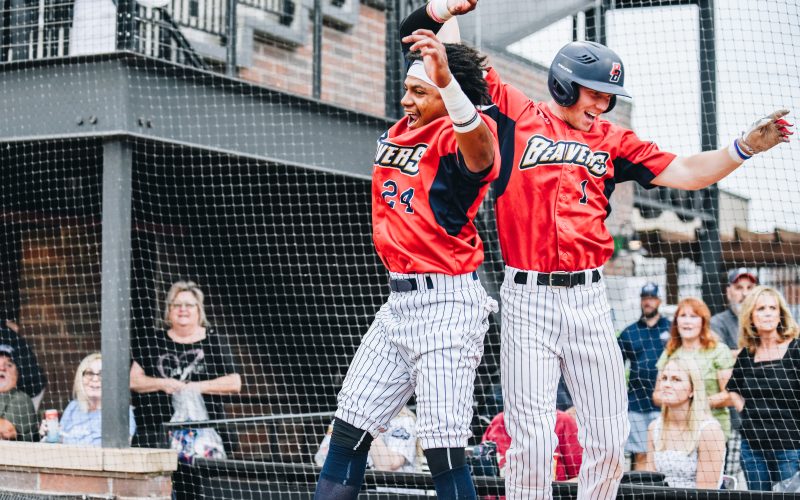 Beavers Stay Hot, Beat Mammoths, 8-5
July 15th, 2022
UTICA, Mich. – Dakota McFadden smashed a two-run home run and went 3-for-4 to lead the Birmingham Bloomfield Beavers (12-10) over the Westside Woolly Mammoths (6-13), 8-5, on Friday night in front of a large crowd at Jimmy John's Field.
Luke Fennelly also hit a home run, scoring two runs and Cameron Collett added two hits of his own. RHP Trevor Jackson pitched 5.0 innings, striking out five and scattering five hits.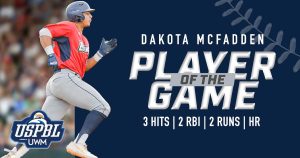 Nick Caruso led the Mammoths with a 3-for-5 performance at the plate. Elijah Brown had two RBIs. Bryan Leef hit his first home run of the season.
The Woolly Mammoths will take on the Eastside Diamond Hoppers (7-13) on Saturday at 5:30 p.m, with game two followed right after. It's Country Music Night with live music from American Ages on the Michigan Schools and Government Credit Union Sound Stage.
#SummerNightsUnderTheLights