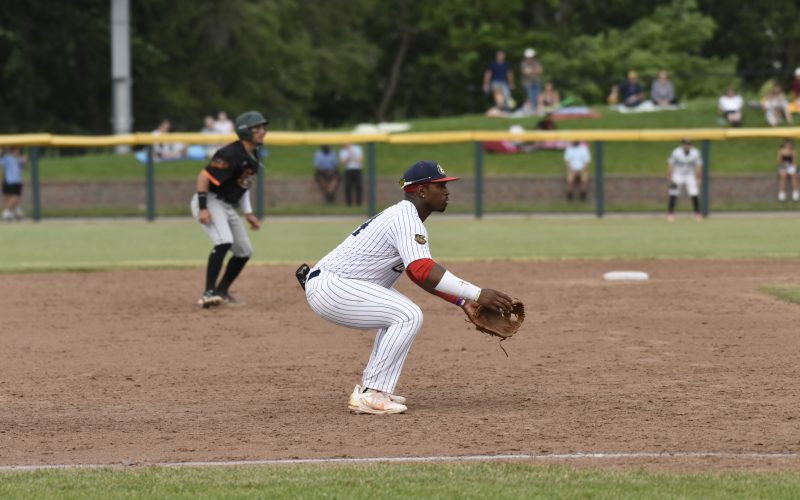 Beavers Charge Past Hoppers, 9-6
June 10th, 2023
UTICA, Mich. – Malek Bolin went 2-for-2 with two runs scored and four RBIs, while hitting his third home run of the season, to lead the Birmingham Bloomfield Beavers (5-5) to a 9-6 win over the Eastside Diamond Hoppers (5-5) in front of an enthusiastic crowd during game two of Saturday's doubleheader at Jimmy John's Field.
Second-baseman Marcus Judd has two hits and two RBIs, while Chris Davis scored twice. In relief, Bryan Camacho struck out three of the five batters he faced, while Michael Esposito struck out the final three batters of the evening, earning his first save of the season.
For the Hoppers, Chris O'Neal went 2-for-3 with one run scored and one RBI. Bryant Shellenbarger and Todd Mattox had the other two RBIs for Eastside.
#ThePlaceToBeIn2023