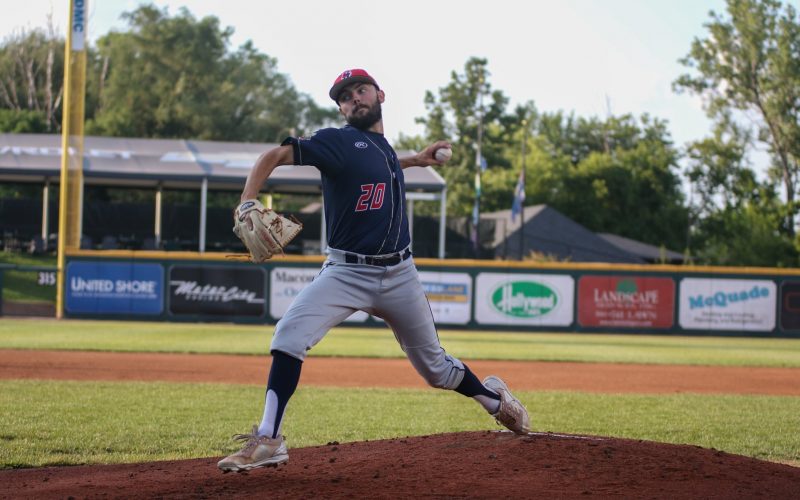 Beavers Blank Mammoths, 4-0
August 7th, 2019
UTICA, Mich. – Left-handed pitcher Gerry Salisbury tossed 5.0 scoreless innings and Ross Haffey went 2-for-5 with two RBIs to lead the Birmingham Bloomfield Beavers (19-16) to a 4-0 victory over the first-place Westside Woolly Mammoths (20-18) on Wednesday night at Jimmy John's Field.
Alec Olund finished 2-for-5 with two runs scored for the Beavers. Adam Gauthier drove in a run and finished 2-for-4 with a run scored.
The Woolly Mammoths' Thomas Muratore made the start, working 5.0 innings, allowing two runs and fanned six. Five different Mammoth players had a base hit.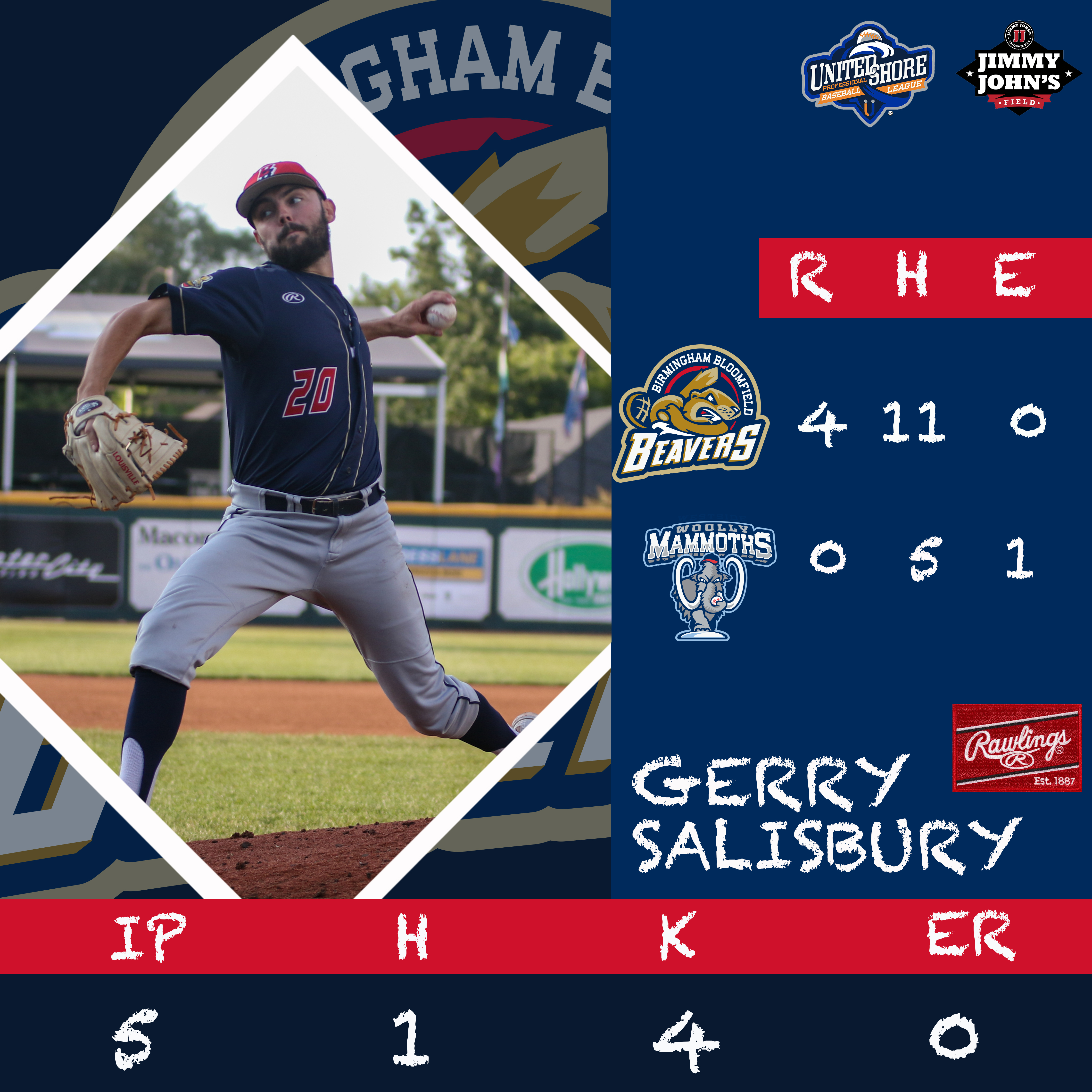 The Beavers will host the Eastside Diamond Hoppers on Thursday, August 8 at 7:05 p.m. It's Firefighter Appreciation Night and Thirsty Thursday with $2 Bud/Bud Light and $5 craft beer specials and gates open at 6 p.m.
#MakeTimeForFun
#YourSummerDestination