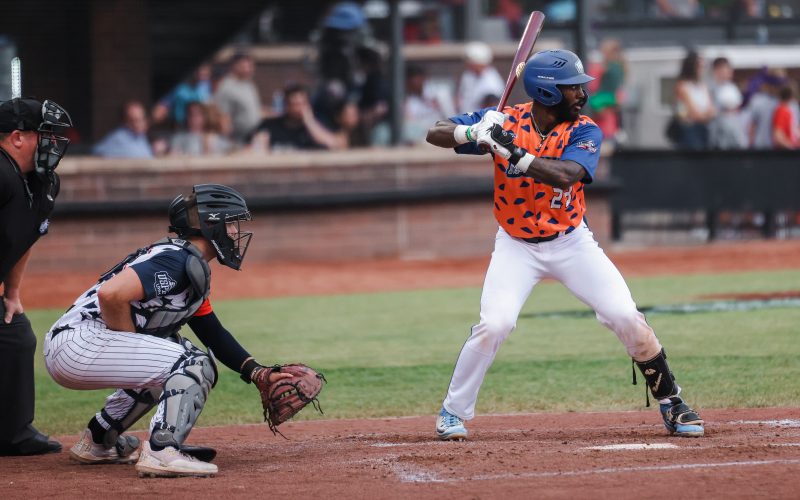 Woolly Mammoths Win Big Over Beavers, 11-2
June 30th, 2023
UTICA, Mich. – Lamar Briggs had a big night back at the USPBL, going 3-for-4, with three runs scored, two RBIs and one walk, to lead the Westside Woolly Mammoths (10-9) over the Birmingham Bloomfield Beavers (7-11) at Jimmy John's Field Friday night.
Newcomer Livingston Morris ended his night with two hits and four RBIs, while Zach Beadle hit a home run. Fox Leum went 1-for-3 with two runs and two RBI. On the mound, Garrett Martin pitched 6.0 innings, fanning nine, scattering four hits and giving up no runs.
For the Beavers, Chris Davis and Raymond Hilbrich each had two hits. Davis and Tremain Spears brought in the two runs for Birmingham Bloomfield.
#ThePlaceToBeIn2023