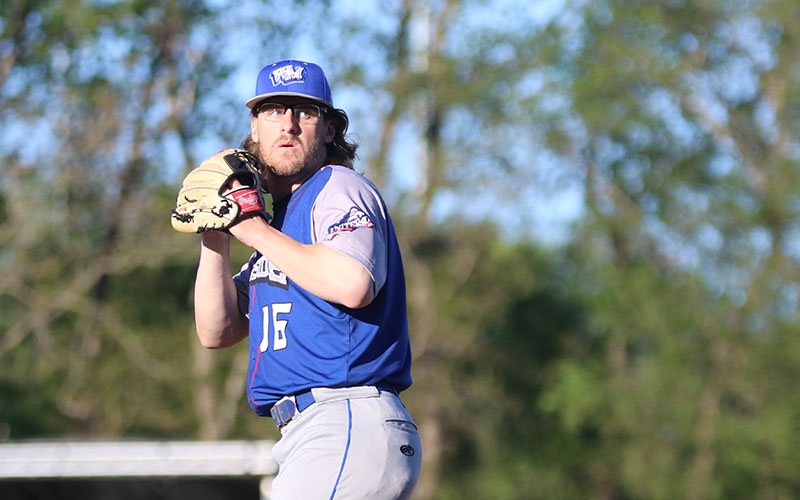 Woolly Mammoths Upend Beavers, 10-3
May 23rd, 2019
UTICA, Mich. – Right-handed pitcher Philip Walby (2-0) tossed 5.0 strong innings, allowing three hits and fanned three, and Sonny Cortez went 3-for-4, with two RBIs and three runs scored to lead the Westside Woolly Mammoths (2-4) to a 10-3 win over the Birmingham Bloomfield Beavers (2-3) on Thursday night at Jimmy John's Field.
Drew Kitson drove in two runs with a double, while Ethan Wiskur finished 2-for-5 with one RBI. JaVon Shelby went 2-for-4, with two runs scored and a double.
Caleb Longley drove in two of the three runs for the Beavers. Garrett Christman (0-1) made the start, throwing 5.0 innings, allowing nine hits, four earned runs and struck out two.
#YourSummerDestination #TrustTheTusk