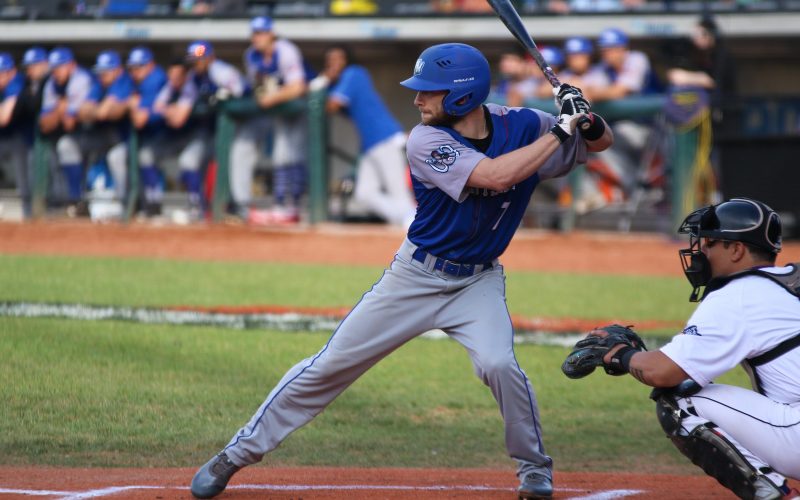 Woolly Mammoths Trample Unicorns, 11-2
June 14th, 2019
UTICA, Mich. – Alec Craig went 3-for-4 with two walks and three runs scored, while Ryan Kemp drove in a team-best four runs, going 2-for-5 with a home run to lead the Westside Woolly Mammoths (5-11) to a lopsided 11-2 victory over the first-place Utica Unicorns (11-4) on Friday night in front of a sell out crowd at Jimmy John's Field.
Right-handed pitcher Thomas Muratore earned his first win in the USPBL, tossing 4.0 shut out innings of relief, scattering three hits and struck out two. The USPBL's batting leader Sonny Cortez continued to swing a hot bat, going 3-for-6 with two RBIs, and Jackson Smith finished 3-for-5 with one RBI.
Leading the Unicorn bats was Collin Ridout with a 2-for-4 performance, scoring one of the two runs.
The Unicorns will take on the Birmingham Bloomfield Beavers (7-7) on Saturday night at 7:05 p.m. It's WCSX Classic Rock Saturday featuring KISS tribute band Detroit Rock City. Fairytale will provide Airbrushers so fans can get their faces painted like KISS as gates open at 6 p.m.
#YourSummerDestination #TrustTheTusk