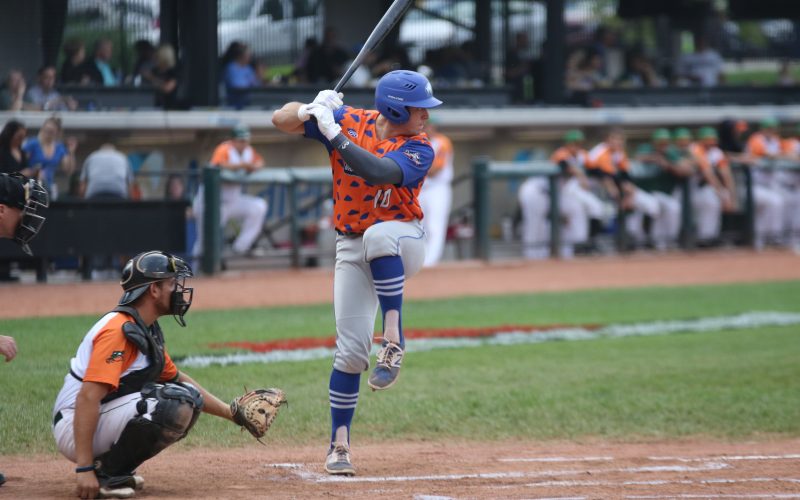 Woolly Mammoths Power Past Diamond Hoppers, 14-1
August 24th, 2018
UTICA, Mich.  – Ethan Wiskur and Tyler Pagano each homered twice and drove in a combined eight runs to advance the Westside Woolly Mammoths (20-23) past the Eastside Diamond Hoppers (21-20), 14-1, on Friday night in front of one of the largest crowds in Jimmy John's Field history.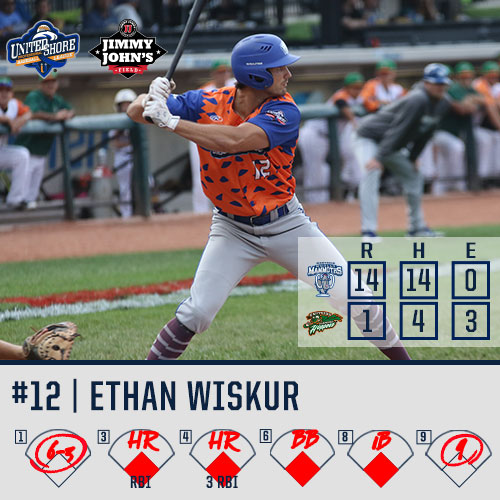 Left-handed pitcher Jake Angus worked 6.0 innings, striking out six and allowed just two hits. Jake Barbee added a home run for the Mammoths.
The Diamond Hoppers had a home run by Kody Ruedisili, while Brian Davis finished a team-best 2-for-3, with a walk.
Metro Detroit Chevy Dealers Fan of the Game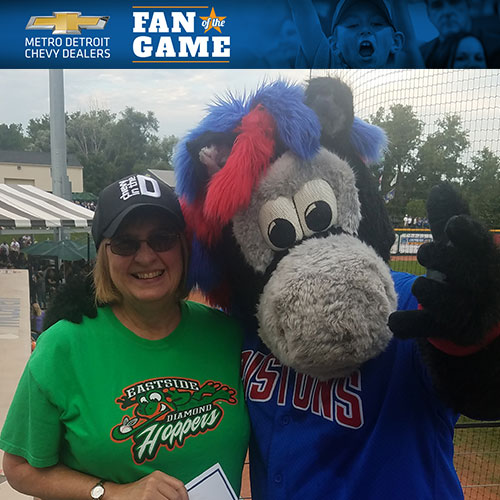 Carolynne Blair with Hooper on Detroit Pistons Night at the ballpark
UPCOMING GAMES
Saturday, August 25
Birmingham Bloomfield Beavers (22-20) vs. Utica Unicorns (22-22), 7:05 p.m. first pitch (Gates open at 6 p.m.)
Buy Tickets
Promotions: 99.5 WYCD Country Music Night, Metro Detroit Chevy Dealers Scout Night – Read More
Sunday, August 26
Eastside Diamond Hoppers (21-20) vs. Westside Woolly Mammoths (20-22), 1:05 p.m. first pitch (Gates open at Noon)
Buy Tickets
Promotions: Sunday Fun Day with the Troll Princess, Kids Crafts, Collector Stamp Books – Read More
#YourSummerDestination