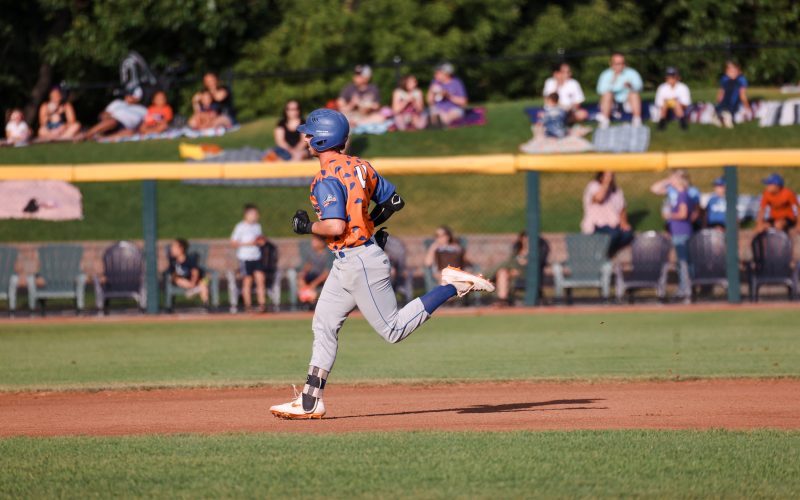 Woolly Mammoth Edge Unicorns, 8-6
July 29th, 2022
UTICA, Mich. – Tanner Thomas hit a home run and Wade Weinburger Jr. went 2-for-2 with two runs batted in to lead the Westside Woolly Mammoths (10-16) to a 8-6 victory over the Utica Unicorns (18-8) on Friday in front of sold out crowd at Jimmy John's Field.
Right-handed pitcher Collin Ledbetter picked up his third win, throwing 4.0 innings. Newcomer Mitch Moralez brought in three of the eight runs for the Mammoths. Duncan Hewitt, Buddy Dewaine Jr., and Connor Bagnieski each scored two runs.
For the Unicorns, Drue Galassi and Malek Bolin each had two hits. Matt Parkinson and Luis Atiles crossed the plate twice.
#SummerNightsUnderTheLights